Snack-Sized Language Episode 9: How to Say Goodbye in French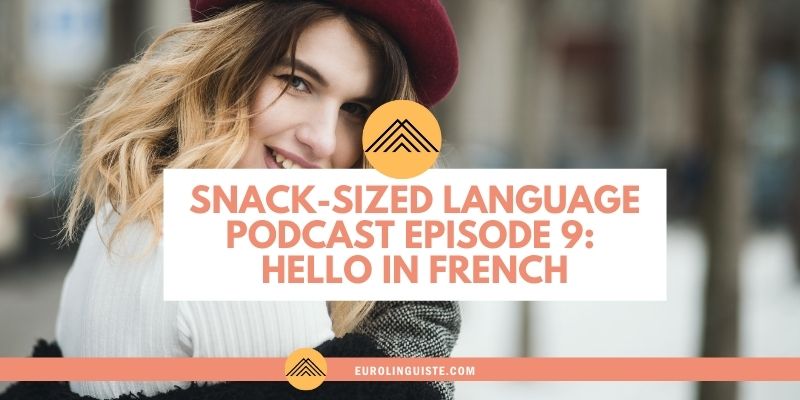 In this episode of the podcast, we focus on learning how to say goodbye to someone in French and you'll learn the phrases for "goodbye," "bye," "see you later," and some other ways to bid someone farewell in French. Wondering how to how to say bye in French? You'll learn how with these French phrases in this week's snack-sized lesson.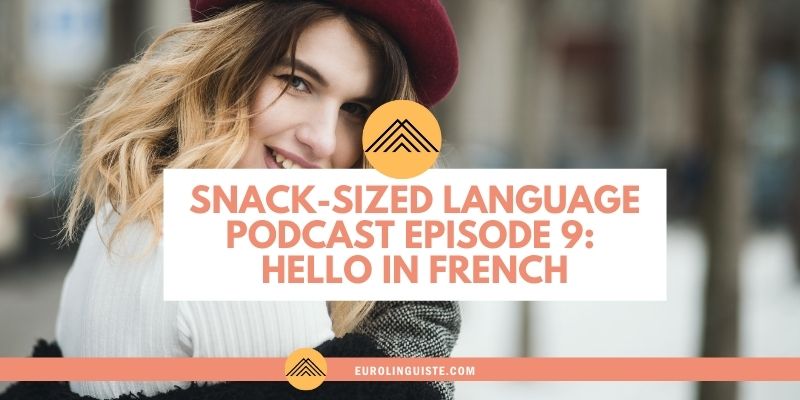 Listen on Apple | Spotify | YouTube | Google
Want to keep learning with us? Join Language Conqueror.
In This Lesson, You Learned
"Goodbye" in French – au revoir
"Bye" in French – salut! (you may remember this one from French greetings — it also works as a farewell)
"Until…" – à … "Until tomorrow" is à demain. "Until Monday" is à lundi. "Until next week" is à la semaine prochaine. And "until later" is à plus.
Featured Trade Secret:
Now that we've learned how to say "hello" and "goodbye", you know how to start and end your conversations in French. Now it's time to start using it! Finding a French friend you can chat with will be super helpful on your journey to learn French. Whether you find a language exchange partner online through an app, a French tutor on a site like italki, or even just finding a French community of Instagrammers to chat with (yes, that's a thing!) — find someone to start talking to in French.
Mentioned in this Episode:
We hope you enjoyed this episode of the podcast! Let us know what you think by leaving us a review. We appreciate your reviews because they let us know what you enjoy most about the podcast so we can keep doing more of it and it helps other learners like yourself find the podcast.
You can share your thoughts on the podcast at eurolinguiste.com/review
Shannon Kennedy
My name is Shannon Kennedy and I'm the language lover, traveler, and foodie behind Eurolinguiste. I'm also the Resident Polyglot at Drops and the Head Coach of the Fluent in 3 Months Challenge.