Snack-Sized Language Bonus Podcast: Women in Language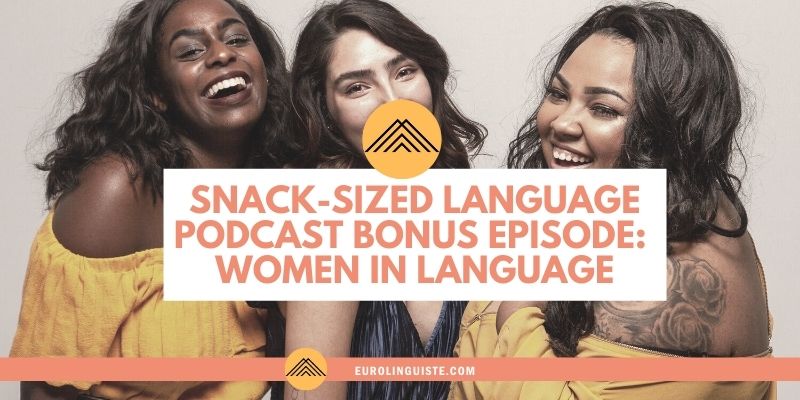 In this episode of the podcast, we chat about Women in Language, an exciting online language event that spotlights lesser heard voices in the language learning space. Shannon is one of the founders and co-hosts of the event, and last year, Caitlin joined as a speaker. This episode was recorded last year, but you can still join us for the event this year!
You can get your tickets to Women in Language.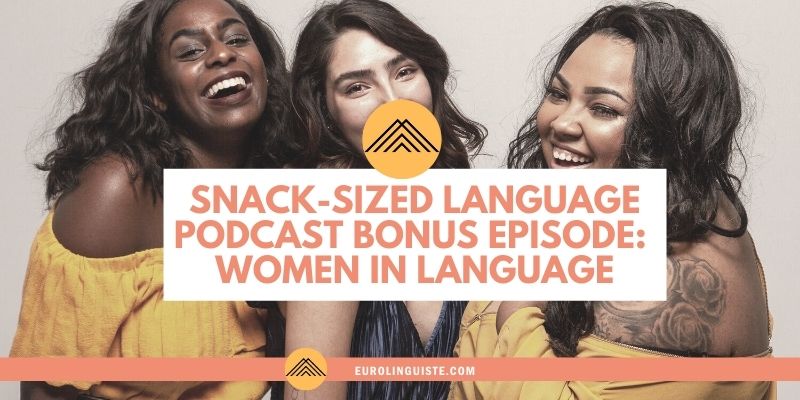 Listen on Apple | Spotify | YouTube | Google
Want to keep learning with us? Join Language Conqueror.
Mentioned in this Episode:
We hope you enjoyed this episode of the podcast! Let us know what you think by leaving us a review. We appreciate your reviews because they let us know what you enjoy most about the podcast so we can keep doing more of it and it helps other learners like yourself find the podcast.
You can share your thoughts on the podcast at eurolinguiste.com/review
Shannon Kennedy
My name is Shannon Kennedy and I'm the language lover, traveler, and foodie behind Eurolinguiste. I'm also the Resident Polyglot at Drops and the Head Coach of the Fluent in 3 Months Challenge.