Get By In Croatian Season 1 Episode 3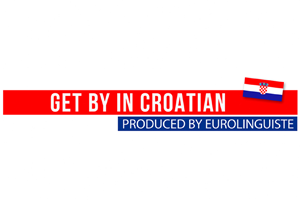 Listen to the Podcast for Free
You can listen to the Get by in Croatian podcast for free on iTunes. Get instant access by subscribing to the podcast here.
Episode Summary:
Learn how to ask someone where they are from
How to reply when someone asks you what your nationality is
Purchase Options
Get the exclusive bonus audio and PDF lesson worksheet:
Download this Lesson's Bonuses
Any questions about Croatian?
Don't hesitate to leave me your Croatian learning questions in the comments below. It may be featured in an upcoming episode!
Also, please subscribe to the show on iTunes to get automatic updates.
Thank you so much for listening to this episode of Get By in Croatian!
If you'd like to help out, then I'd be honoured if you'd take a moment to
Leave an honest review of the podcast on iTunes
I'll see you in the next episode of Get by in Croatian!
Shannon Kennedy
My name is Shannon Kennedy and I'm the language lover, traveler, and foodie behind Eurolinguiste. I'm also the Resident Polyglot at Drops and the Head Coach of the Fluent in 3 Months Challenge.