Snack-Sized Language Episode 8: Mind Your Habits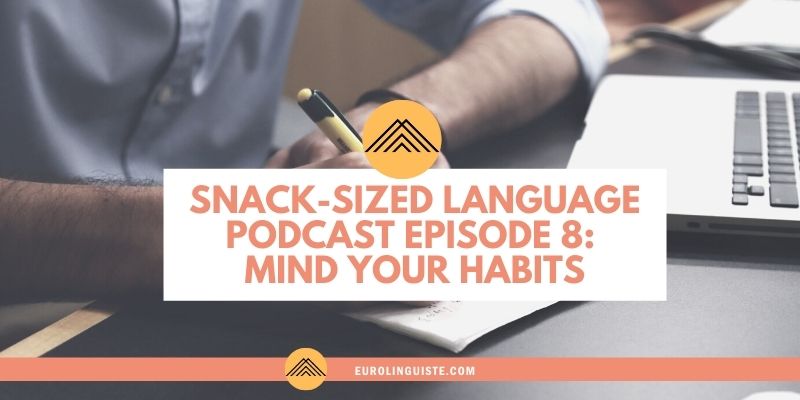 In this episode of the podcast, we talk about building habits for language learning and how to keep yourself coming back to your language.
Listen on Apple | Spotify | YouTube | Google
Want to keep learning with us? Join Language Conqueror.
In This Lesson, You Learned: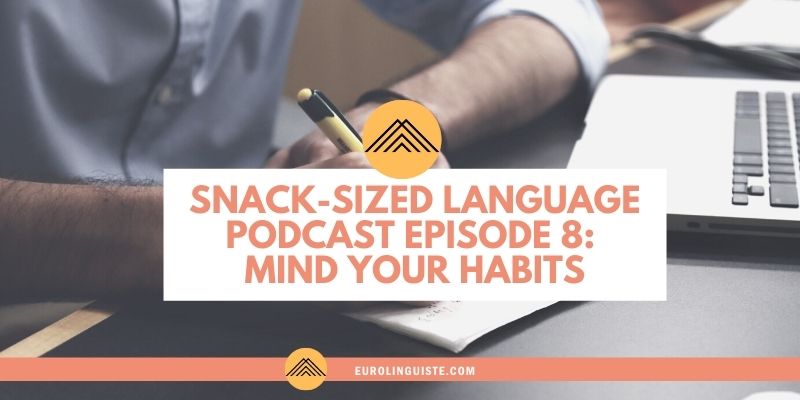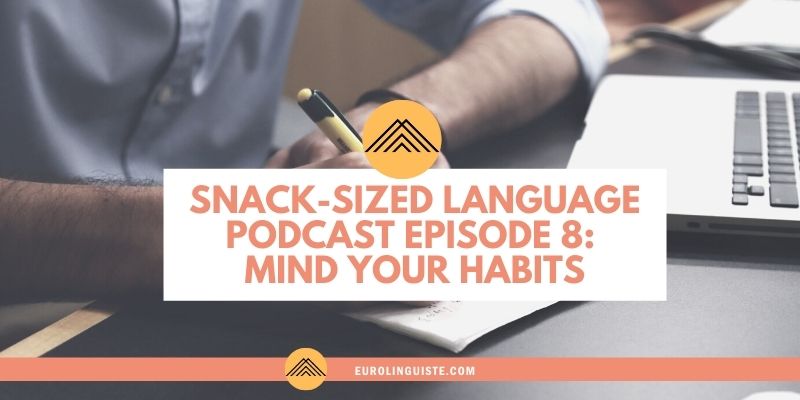 Shannon's method for habit building: Find what motivates you to keep coming back to your learning and make it a part of your routine. If you miss a day, don't worry about it! There's no reason to feel guilty about a break. Just make a goal to get back to it the next day.
Featured Trade Secret:
Trying building your habit around a set time of day or a set action. For me (Caitlin), I like to study vocab in the morning while I drink my cup of coffee. That's my ritual, and it's become a habit because my brain knows when I wake up and get my coffee, it's time to learn new words in my target language. So where you make this work in your own daily life?
Mentioned in this Episode:
We hope you enjoyed this episode of the podcast! Let us know what you think by leaving us a review. We appreciate your reviews because they let us know what you enjoy most about the podcast so we can keep doing more of it and it helps other learners like yourself find the podcast.
You can share your thoughts on the podcast at eurolinguiste.com/review
Snag our FREE guide to passion-driven language learning
25 language learning ideas + our top 5 habit-building strategies to help you have fun reaching fluency.
Shannon Kennedy
My name is Shannon Kennedy and I'm the language lover, traveler, and foodie behind Eurolinguiste. I'm also the Resident Polyglot at Drops and the Head Coach of the Fluent in 3 Months Challenge.