Persian Language Learning Strategies: My 60 Day Update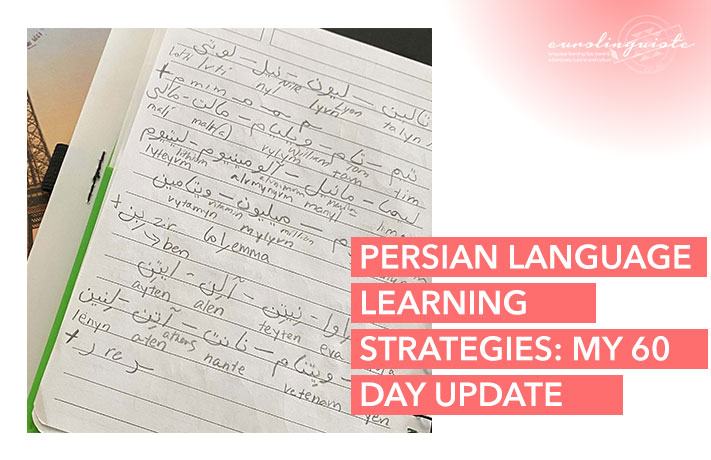 I started learning Persian just over two months ago. Where am I at today?
If you're wondering just how much of a language you can learn in two months, here's my update video (be sure to watch with the subtitles on):
My Persian Language Learning Routine
I posted about my language learning routine in this post, and to be honest, it hasn't changed much.
I still study with Memrise and Drops for vocabulary and Pimsleur for listening and speaking practice on a daily basis. And I take a lesson with my tutor through Preply once or twice a week.
There's only one thing that's different…
I'm learning the writing system.
How I'm Learning to Read and Write in Persian
At the moment, I'm working through Judith Meyer's Persian Script Hacking. I'm also reading it as a part of the Language Learning Reading Challenge / Women in Language Book Club since our prompt this month is to read a book by a female author!
I will post a more thorough review of Persian Script Hacking once I finish it, but for now, here are my initial thoughts:
It's an enjoyable, low pressure way to learn a new writing system. It's introduced each letter one at a time with plenty of exercises to practice recognizing, reading, and writing what you know.
Once I am done with the book, I'm hoping I will be comfortable enough to start reading basic passages on LingQ.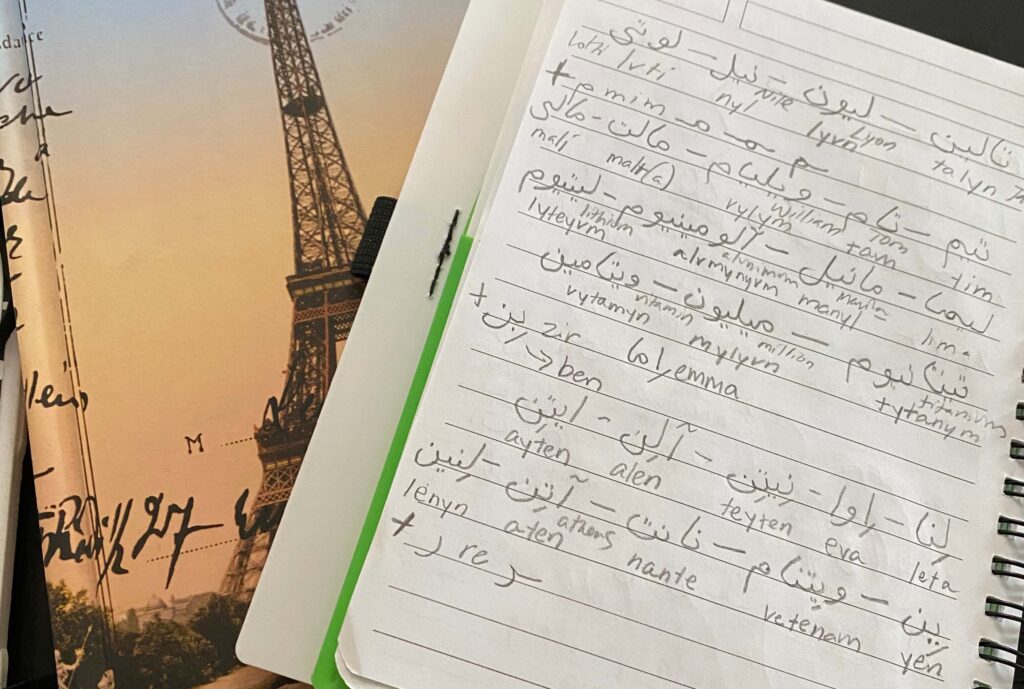 My Persian Language Plans for October
In addition to Persian Script Hacking, I am also starting to work through Teach Yourself Complete Persian and Farsi for Beginners from Tuttle Publishing. I will report on my progress with these two course books in my next update as well as share my reviews of these course books once I complete them. I am also working on Pimsleur's Persian 2.
So to recap all of the current resources I am using to learn Persian:
A Summary of My Persian Learning
Overall, I'm really enjoying learning the Persian language. I've gathered a lot of information but there a couple of things that I still really need to do to contextualize everything I've learned in Persian.
The first is that I need to have more conversation practice. For now, I go over basic structures and phrases in my lessons, and learn on my own, but I'm not having casual conversations often enough. When I do chat with my friends, it's still very English based, though I do try to throw in and use Persian phrases when I can.
The second is that I need to work on grammar. I know quite a bit of vocabulary, but I still struggle to put it together to express my thoughts.
These are both things that I plan to work on this next month. Especially since my Day 90 video is coming up for the Fluent in 3 Months Challenge where I will need to have a 15-minute conversation in Persian!
If you have any questions about how I'm learning Persian, please let me know! I'm happy to add more detail on any part of my learning process. Just leave me a comment below.
Shannon Kennedy
My name is Shannon Kennedy and I'm the language lover, traveler, and foodie behind Eurolinguiste. I'm also the Resident Polyglot at Drops and the Head Coach of the Fluent in 3 Months Challenge.