My New Language Project: Maintaining 5 Languages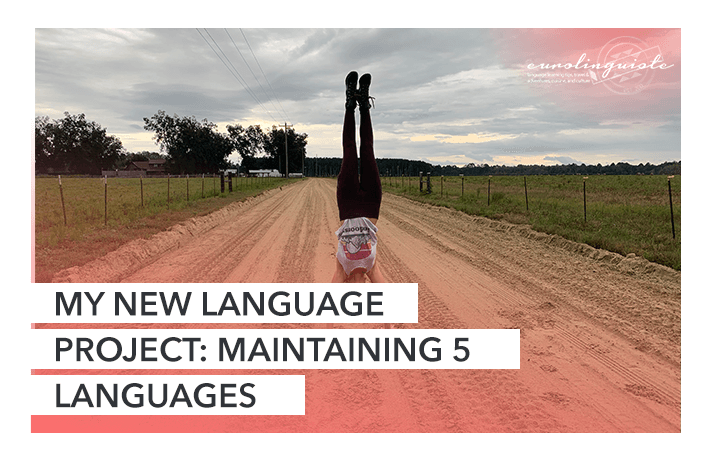 Now that my Persian language project is done, I'm kicking off my next language project—taking part in Polyglot in the Fluent in 3 Months Challenge.
What does that mean?
It means I'm doing maintenance on five of my languages—Hungarian, Russian, Croatian, Japanese, and, because I'm not ready to give it up, Persian.
My Plan for Working on 5 Languages
This will be the first occasion in some time that I'm working on multiple languages rather than focusing on just one. And I'm doing it with a focused plan, so I'm really looking forward to seeing what the results are at the end of the three months.
Here's my plan:
Take a lesson for each language once a week
Daily vocabulary study
Listen to Pimsleur everyday (even if it's not the full 30 minutes)
Complete one chapter in a coursebook for each language every week
Watch at least one YouTube video for each language each week
Do some reading in LingQ for each language at least three times a week
This is going to be the most ambitious language project I've taken on in quite a while. I've been struggling to make a regular habit of Pimsleur, LingQ, and YouTube, plus studying with a coursebook will be a new addition for me. But I know from experience that the accountability of the Fluent in 3 Months Challenge helps me push through and do more than I usually world.
My Goal for the Next 3 Months
Most of the languages I'm focusing on are those that I'm at an intermediate level in, or at the very least, upper beginner (with the exception of Persian). Because my focus in these languages has mostly been conversational, there are a lot of little things I've let slide. Possibly even to the point they're fossilized errors I need to work out.
This means that I'm aiming to work out:
Pronunciation mistakes I'm making
Grammar I've been ignoring
Widening my vocabulary
A more deep-dive understanding of how the language works
The Resources I'm Planning to Use
Here are the resources I plan to use for each language. I may add more if I complete any of these, but for now, these are what I'm using:
For every language:
For Persian: Assimil and Teach Yourself Complete Persian
For Russian: Assimil and Colloquial Russian
For Hungarian: Assimil and Colloquial Hungarian
For Croatian: Assimil and Colloquial Croatian
For Japanese: Assimil and Genki I
To Sum Up
I'm very excited about this project and about sharing it with you. If there's anything in particular you'd like to know about what I'm doing, let me know in the comments below and I'll be sure to include it in my next update!
In the meantime, let me know what your current language project is!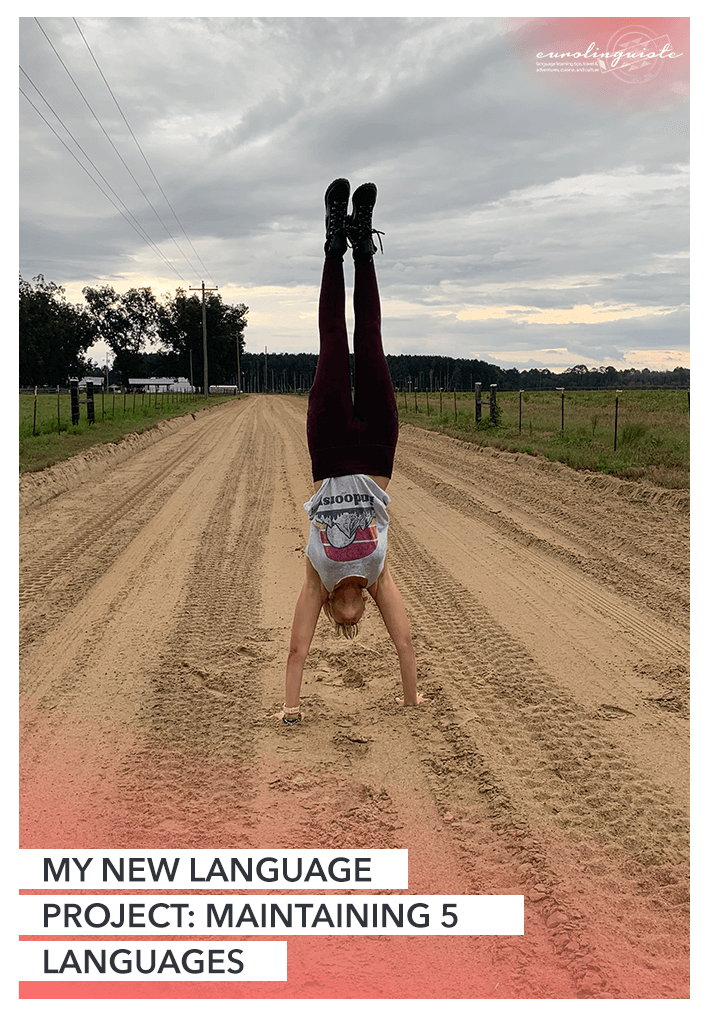 Shannon Kennedy
My name is Shannon Kennedy and I'm the language lover, traveler, and foodie behind Eurolinguiste. I'm also the Resident Polyglot at Drops and the Head Coach of the Fluent in 3 Months Challenge.