Things to Do in Fort-de-France, Martinique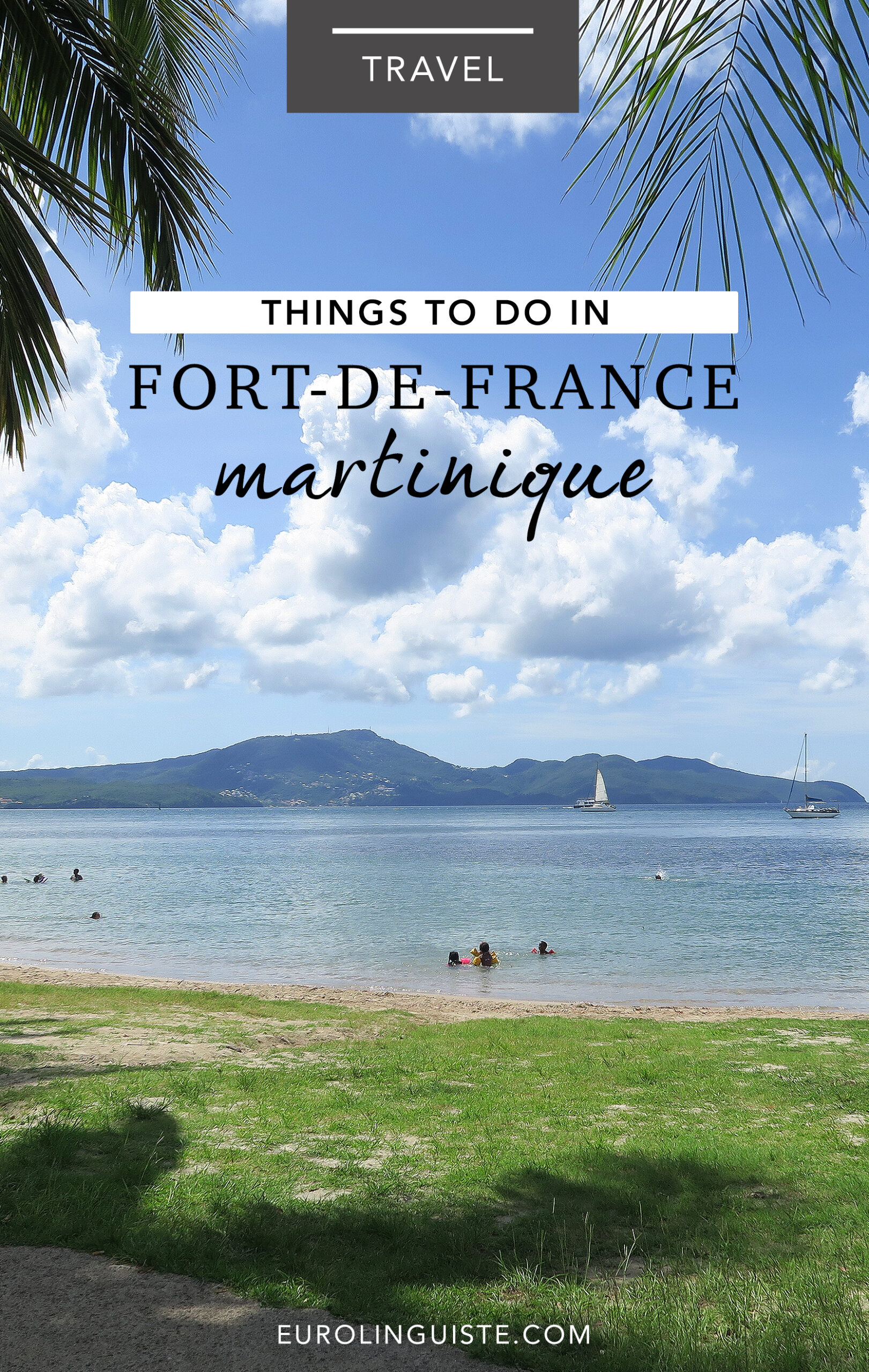 Originally named Fort Royal, Fort-de-France, is the capital of Martinique and a stop for Carnival cruise passengers. For those who love history, sightseeing or shopping, there's plenty to do and see. Plus, the cuisine is incredible!
The language spoken in Fort-de-France is, as you probably guessed, French, but you can find help in English in most areas.
1 // Shop
There are a variety of markets and shops near where the ship docks in Fort-de-France. Whether you're looking for spices or bright and beautiful clothing, there's definitely something for you to find and bring back home with you.
2 // Eat
Whether it's a delicious plate of accras de morue or chatrou (a dish with small octopus), there's a variety of flavours and dishes to please your palate. Martinique is known for its spices, so don't miss out on trying the local cuisine. You can even take a cooking class (one of my favourite things to do when I travel).
3 // Drink
Martinique is known for its Ti-Punch, a rum drink with cane syrup and lime. It's strong and has quite a bit of "punch" to it (sorry for the pun!), but if you really want to explore the local culture and cuisine, then this is a must! Order it with a local rum, mix it yourself to your tastes and then sit back and enjoy the ambiance of the bar or restaurant of your choice.
If you want to try your hand at making the drink at home, use 2 oz of white rum, about a tablespoon of cane syrup and a squeeze of lime will do!
4 // Swim
Martinique offers both beautiful diving and swimming spots. You can swim on the beaches near the drop-off point, but it's worth traveling to other areas like Les Salines and Anse Turin. Or for snorkeling, Anse Noire.
5 // Sightsee
With an historic fort, gorgeous beaches, Bibliothèque Schoelcher (their library and a beautiful building), there is a lot you can explore by foot. Or, if you prefer, you can always take a guided tour.
Fort-de-France was first established as a defense against enemy attacks by Jacques Dyel du Parquet in 1638. It's had a number of disasters including the destruction of the fort prior to its rebuilding in 1669, being captured by the British in the 1700s, an earthquake in 1839 and a fire in 1890. But each time, it rebuilt.
Following a volcano eruption that destroyed Saint Pierre in the early 1900s, Fort-de-France became more economically important to Martinique. Its swamps were drained and suburbs were built and it is now a site for major tourism.
What about you?
Where have some of your most recent travels taken you?
I'd love to hear from you in the comments below!
Shannon Kennedy
My name is Shannon Kennedy and I'm the language lover, traveler, and foodie behind Eurolinguiste. I'm also the Resident Polyglot at Drops and the Head Coach of the Fluent in 3 Months Challenge.