The Covered Market in Fort de France, Martinique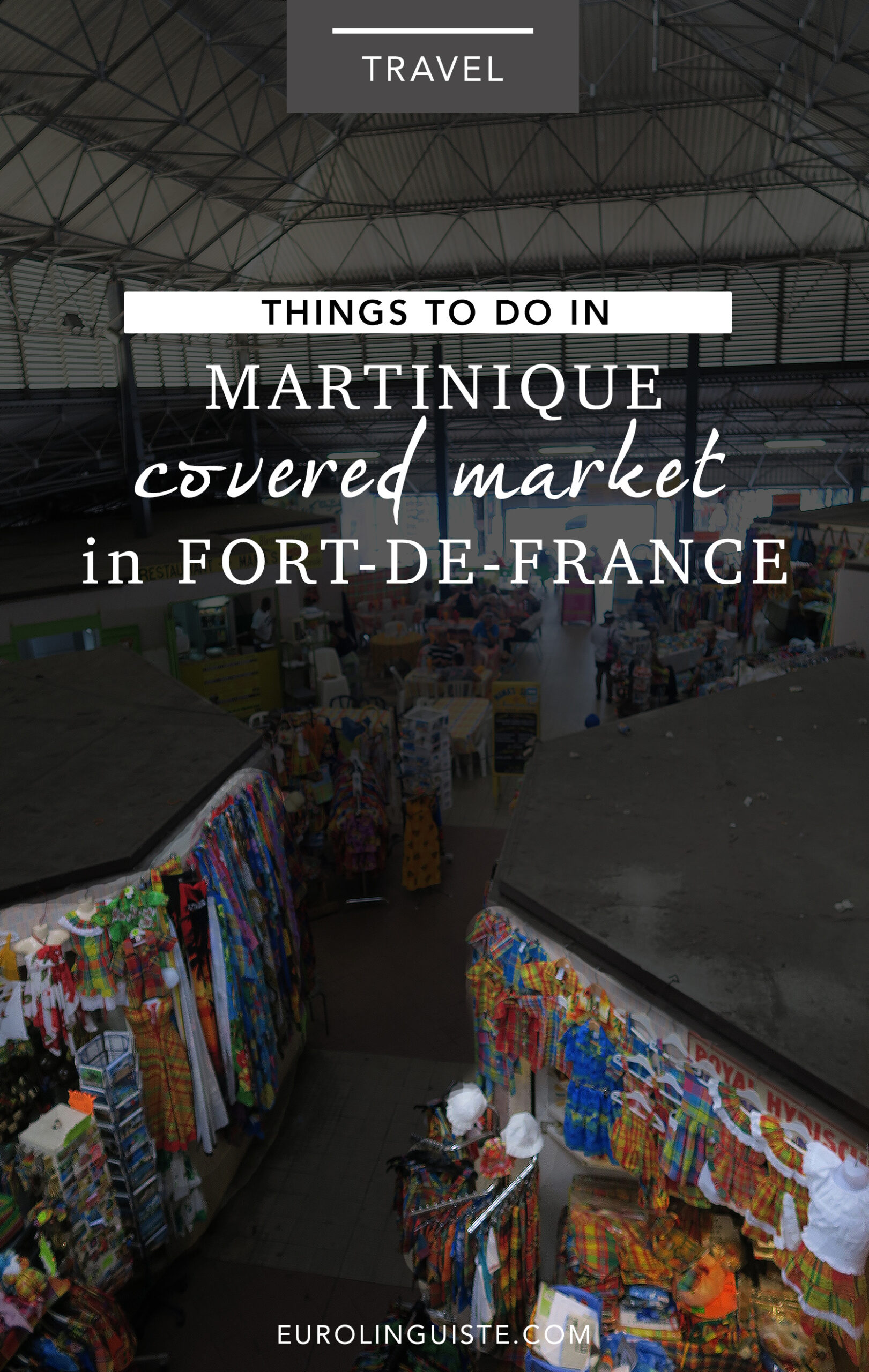 The Covered Market, or Spice Market or even Grand Marché in Fort-de-France, Martinique was established in 1886. It is known for its wide variety of spices, and it's the perfect place to go to find fruits, vegetables, spices, rum, madras fabric or clothes, and local handcrafts.
There are several small restaurants located within the market and they offer local cuisine. It was one of these, Chez Genevieve, that was our destination.
The restaurant is owned and run by French-speaking Genevieve and her husband, they were kind and the food – for the most part – was delicious. It was really only after we noticed that one of the desserts had mold in it that we felt a bit deterred.
M and I both ordered different lamb dishes off the fixed menu, sharing a plate of accras de morue as an appetizer. We were also brought bottles of rum and syrup to mix our own drinks (Ti punch).
After the meal, you're given a plate of fruit, and it was quite delicious.
From the restaurant, you have an excellent view of parts of the market. It's interesting to watch as people meander the different stalls below you.
This was the first and only time I had accras while in Martinique, and I enjoyed them so much that immediately after returning home, I learned to make them myself.
The fixed menu was 16 euros per person (including your drink), so it was very reasonably priced. They only ordered so many of each item per day, so as we were eating, we heard that they were out of some of the different options. We were quite glad we arrived and got a table when we did!
Covered Market
Rue Antoine Isambert
97200 Fort-de-France
Open from 6am to 3pm
What about you?
What are some of the local markets you enjoyed visiting on your travels?
I'd love to hear from you in the comments below!
Shannon Kennedy
My name is Shannon Kennedy and I'm the language lover, traveler, and foodie behind Eurolinguiste. I'm also the Resident Polyglot at Drops and the Head Coach of the Fluent in 3 Months Challenge.