The Barcelona Cathedral | Things to do in Barcelona, Spain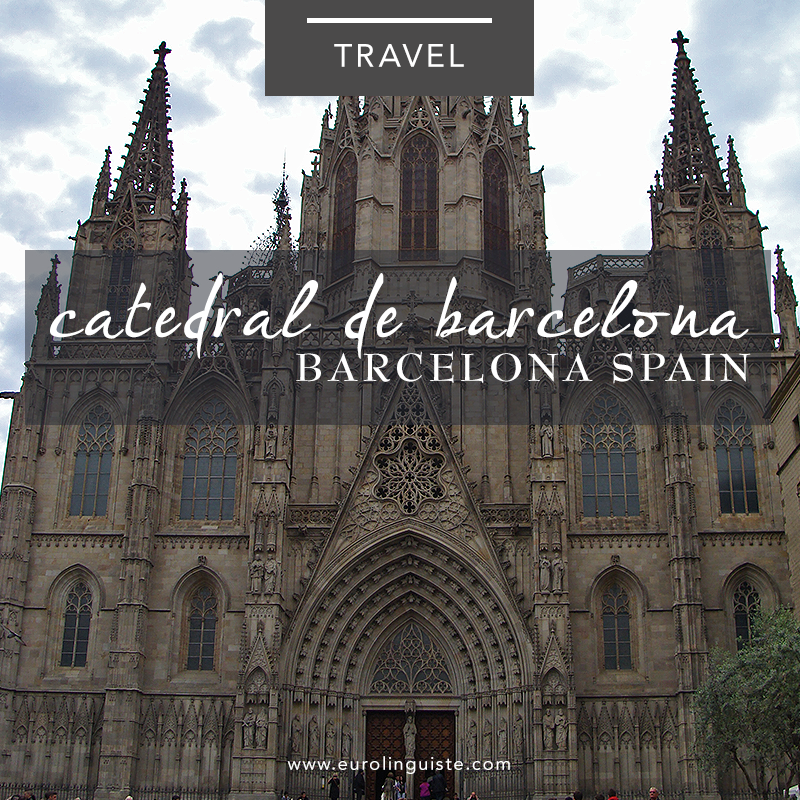 While going on our self-guided walking tour in Barcelona, we accidentally (and happily) stumbled across Catedral de la Santa Cruz y Santa Eulalia, Cathedral of the Holy Cross and Saint Eulalia. Built between the 13th and 15th centuries, the Cathedral is dedicated to Eulalia of Barcelona, co-patron saint of Barcelona.
A photo posted by Shannon Kennedy (@eurolinguiste) on Apr 22, 2015 at 3:20pm PDT
Interesting Facts About the Cathedral
There is a cloister where 13 white geese are contained. The number is said to represent the age of Saint Eulalia when she was martyred.
A gothic facade was added to the Cathedral in 19th century.
The roof of the building is renowned for its various gargoyles.
Its organ was built in the 1530s. It was restored in the 1980s and is now used for a variety of concerts.
It has an archives that is open to researchers.
As a part of the celebration of Corpus Christi, there is a ceremony of the dancing egg that dates back to 1636.
Visiting Hours
Weekdays: 8.00-12.45 (Cloister: 8.30-12.30):
Free entry
Saturdays: 8.00-12.45 (Cloister: 8.30-12.30):
Free entry
Sundays: 8.00-12.45 (Cloister: 8.30-12.30):
Free entry
S.E. CATHEDRAL BASÍLICA METROPOLITANA OF BARCELONA
Pla de la Seu s/n 08002 Barcelona
(0034) 933.428.262
What about you?
What have you accidentally stumbled upon when you were traveling?
I'd love to hear from you in the comments below!
Shannon Kennedy
My name is Shannon Kennedy and I'm the language lover, traveler, and foodie behind Eurolinguiste. I'm also the Resident Polyglot at Drops and the Head Coach of the Fluent in 3 Months Challenge.