Taichi in Beihai | Things to Do In & Around Beijing, China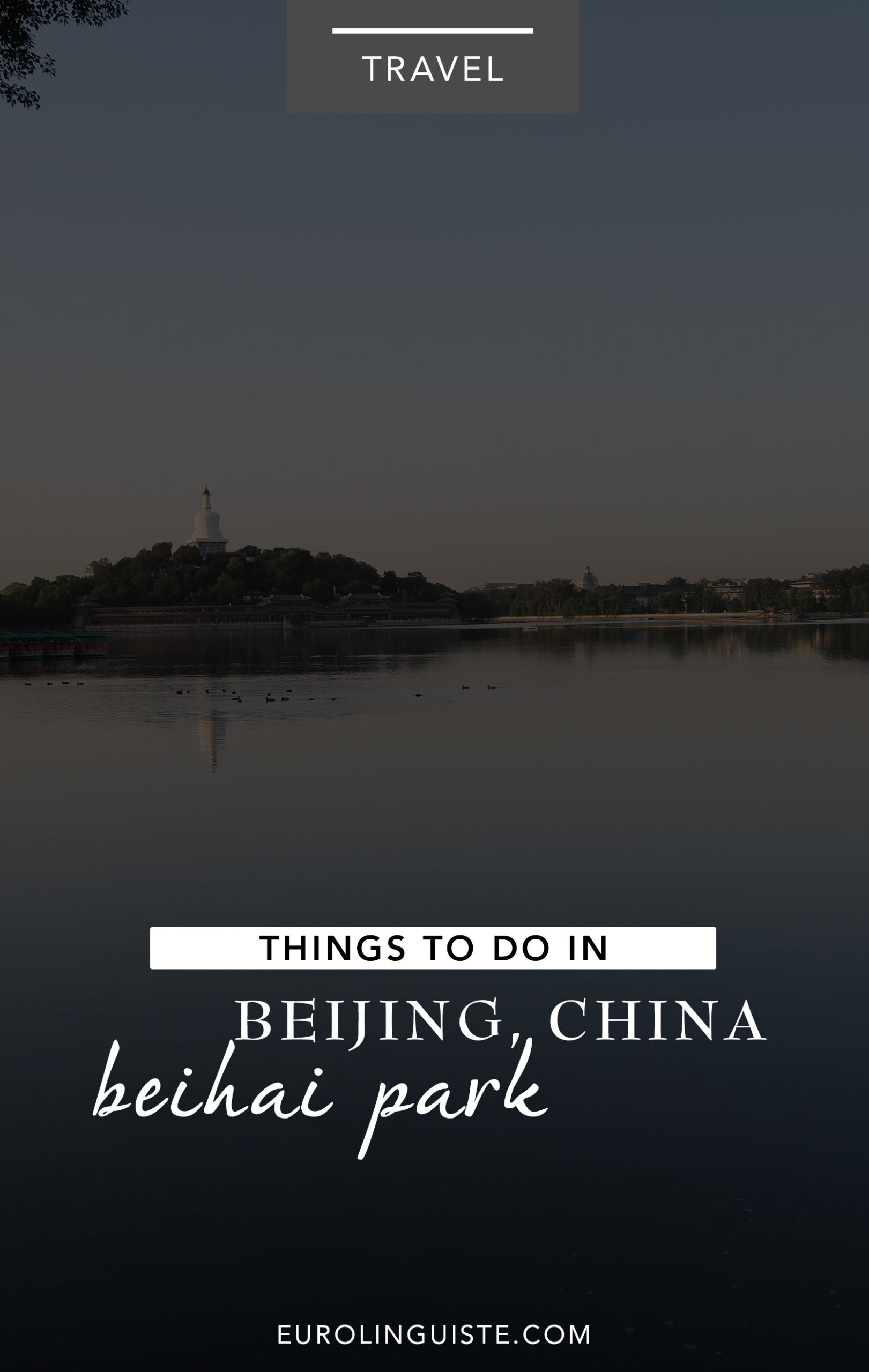 As some of you may know, I studied martial arts for some time. More specifically, kung fu. Upon visiting China, I knew that one of the things I wanted to do was explore China's martial arts and I thought one of the ways I could do it would be to join up with those practicing Taichi in one of Beijing's many parks.
The first time I came across someone practicing Taichi was while visiting The Temple of Heaven. My friend and I stumbled upon an Auntie practicing alone and she was kind enough to teach me what she was working on.
I had a lot of fun and wanted to pursue it more seriously, so my friend and I woke early the next day to head over to Beihai Park to find a group practicing Taichi. It actually turned out to be surprisingly difficult (we had to ask a lot of the park locals to help us find a group), but once we found the group, they very kindly allowed me to join in despite my "newbie" taichi skills. In fact, they even ended up working through a form just for me.
For those of you unfamiliar with the style of martial arts, TaiChiQuan (it's full name) translates as Supreme Ultimate Boxing. It is practiced primarily for it's health benefits. The motions in Taichi are slow and flowing, and it serves as an alternative form of exercise.
Many of my Chinese friends teased me for wanting to learn Taichi because it's considered a sport for older people. But I ignored them and I'm glad I didn't let their comments deter me because I enjoyed getting to learn a little of the art on my trip to Beijing.
Plus, visiting Beihai Park was a lovely experience!
| | | |
| --- | --- | --- |
| Chinese | Pinyin | English |
| 武术 | Wǔshù | Martial Arts |
| 功夫 | Gōngfū | Kung fu |
| 太極 | tàijí | Taichi |
| 阿姨 | Āyí | Auntie |
| 太極拳 | tàijí quán | Supreme Ultimate Boxing |
What about you?
What are some of the things you've tried while you were traveling?
I'd love to hear from you in the comments below!
Shannon Kennedy
My name is Shannon Kennedy and I'm the language lover, traveler, and foodie behind Eurolinguiste. I'm also the Resident Polyglot at Drops and the Head Coach of the Fluent in 3 Months Challenge.