Temple of Heaven | Things to Do In & Around Beijing, China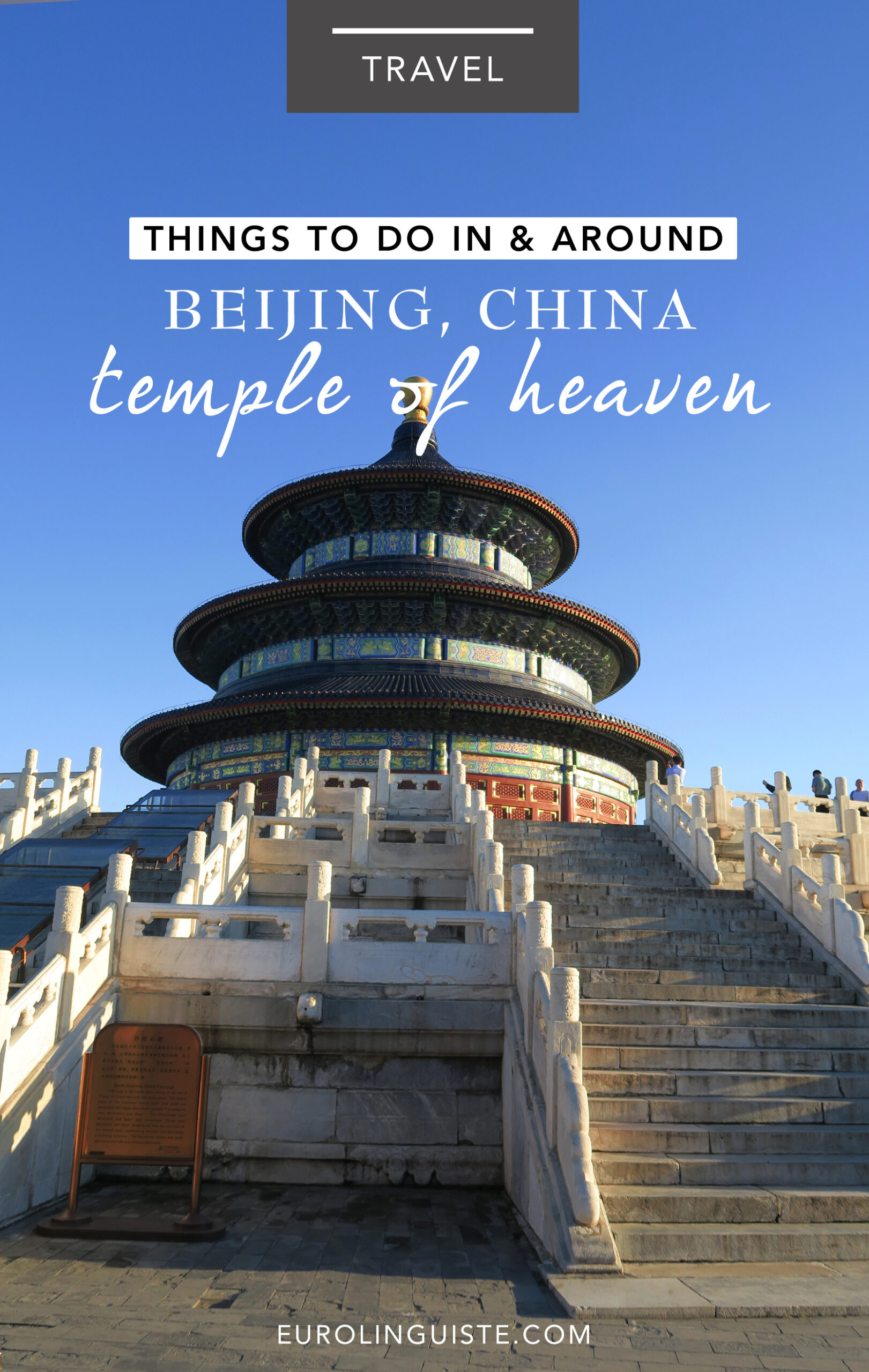 Constructed in the early 1400s, the Temple of Heaven or 天坛 is a complex that was created for leaders to pray for a good harvest. It was built during the reign of the Yongle emperor (who was also responsible for the Forbidden City).
The Temple of Heaven was named a World Heritage site in 1998. It covers nearly 3 square kilometers and it has three main complexes: the Hall of Prayer for Good Harvests, the Imperial Vault of Heaven, and the Circular Mound Altar.
The temple is located within a large park dotted with beautiful doorways and open spaces where you'll spot locals getting in their exercise.
The park opens at 6am and closes at 8pm (but the main buildings close at 5pm) and the main entrance ticket does not include access to the main buildings (you'll need a through ticket for this).
Vocabulary
| | | |
| --- | --- | --- |
| Chinese | Pinyin | English |
| 天坛 | Tiāntán | Temple of Heaven |
| 祈年殿 | Qínián diàn | Hall of Prayer for Good Harvests |
| 皇穹宇 | Huáng qióng yǔ | Imperial Vault of Heaven |
| 圜丘坛 | Huán qiū tán | Circular Mound Alter |
What about you?
Where are some of the places that you've loved visiting while you're traveling?
I'd love to hear from you in the comments below!
Shannon Kennedy
My name is Shannon Kennedy and I'm the language lover, traveler, and foodie behind Eurolinguiste. I'm also the Resident Polyglot at Drops and the Head Coach of the Fluent in 3 Months Challenge.