Sushi Wazen | Delicious Sushi in South Orange County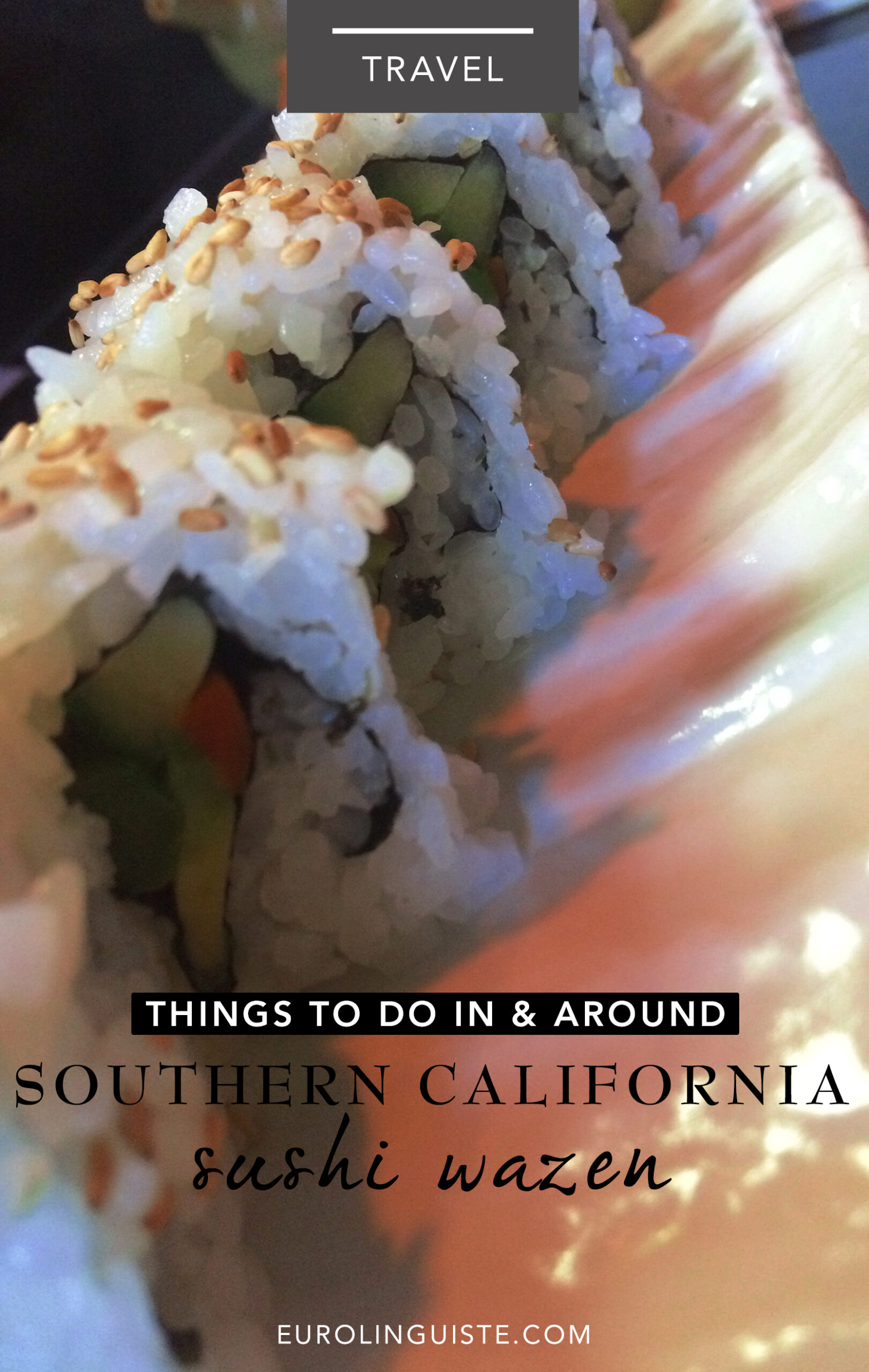 You know those restaurants that are 'in the neighborhood', those that you pass by endlessly without ever realizing the incredible experience that awaits you just within their doors?
I often spend so much time trying to find places that I can travel to and try out that I forget to look at what right there in front of me.
Sushi Wazen is one of those places.
The restaurant is owned by a mother and her two sons, and they not only make incredible food, but are kind people that make your visit to their establishment enjoyable.
They have several items on their menu I don't see at other local sushi restaurants – duck, vegetable tempura (that includes vegetables beyond the standard potato, squash, carrot), and a special rice dish.
The prices are reasonable and there's plenty to choose from – even M, who doesn't like sushi, has items on the menu that he enjoys.
Their daily specials are written in Japanese and taped to the walls, so I get a bit of practice reading Kanji and checking my accuracy with the sushi chef, Nobu. I appreciate his patience with me as I learn new vocabulary!
It's definitely a new favorite for us in the area.
Sushi Wazen
22641 Lake Forest Dr
Lake Forest, CA 92630
Open for Lunch & Dinner Tuesday – Saturday
Open for Dinner Sunday
Shannon Kennedy
My name is Shannon Kennedy and I'm the language lover, traveler, and foodie behind Eurolinguiste. I'm also the Resident Polyglot at Drops and the Head Coach of the Fluent in 3 Months Challenge.