A Review of Muzzy in Gondoland | BBC Language Learning for Children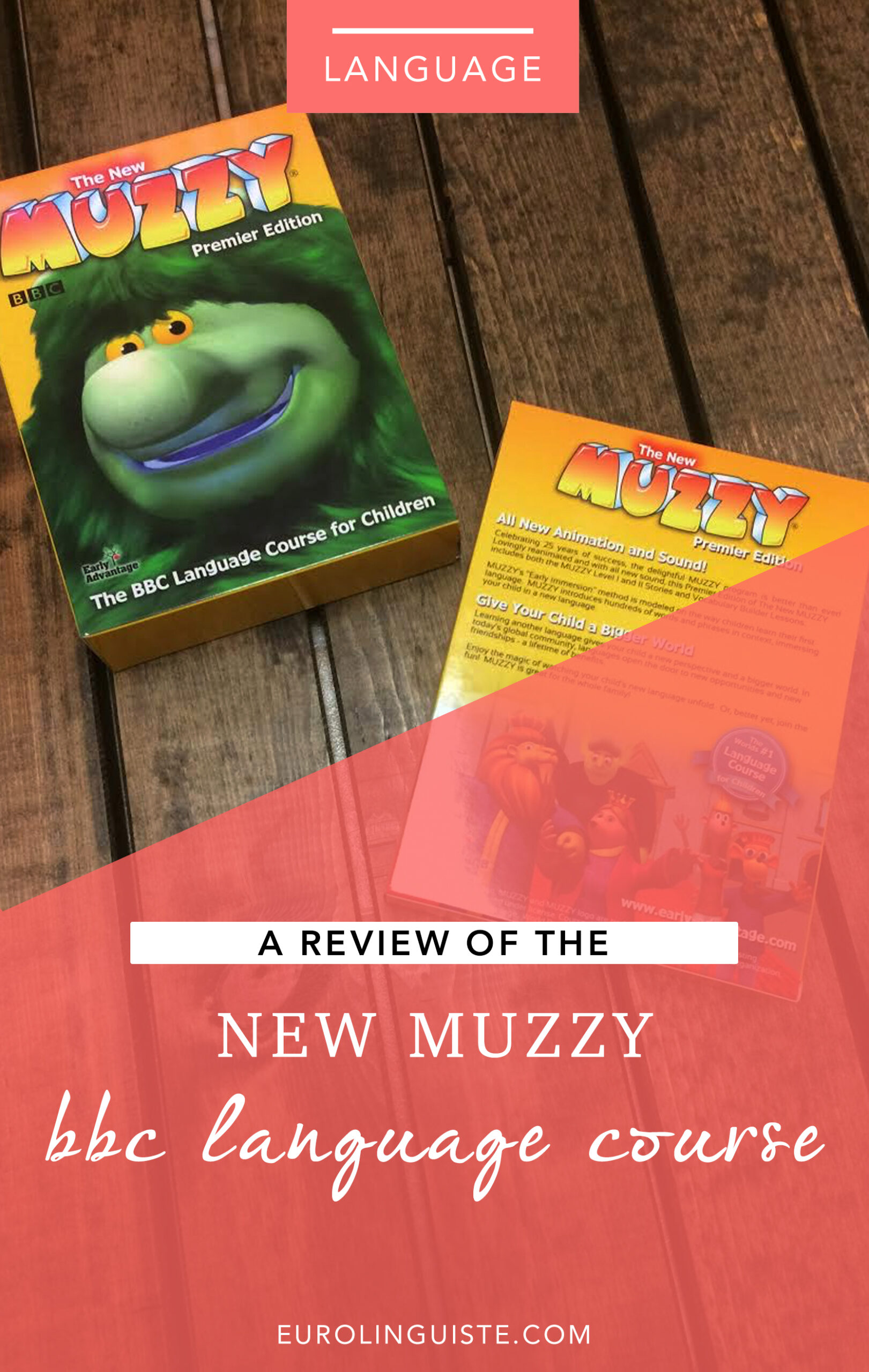 Muzzy in Gondoland Review: Muzzy is an interactive language learning program for children produced by the BBC.
In an earlier post I shared that M and I recently welcomed a new addition to our family, Little Linguist. Since M's native language is French, he speaks to Little Linguist in his mother tongue while I speak to him in Chinese. Since we live in the US, Little Linguist will naturally be exposed to English once he starts school and eventually learn the language, so we are more focused on finding materials to help us support his Mandarin and French learning.
I know from personal experience that learning materials that are engaging and interactive work really well for kids – games, movies, and other activities are all great ways to help children develop their language skills.
Which is why I was really excited to try out Muzzy, which combines games and short animations to teach kids another language.
About Muzzy
Muzzy in Gondoland, or just Muzzy for short, is an animated program designed to help children learn another language. It was originally created in 1986 by the BBC and in 2013, a new version of the course was developed with updated animations and music.
It features an extraterrestrial named Muzzy and Bob the Gardener as they go about Gondoland. The story is a little quirky, but the fact that it's somewhat unusual is part of what makes it so engaging for children.
My Experience Using Muzzy
I tried out both the Mandarin Chinese and French Muzzy DVDs, both levels 1 and 2.
I also had access to Muzzy Club for both French and Mandarin. This has many more features than the DVDs. In addition to the videos, you also have games, typing and even speaking practice options. It's much more interactive than the DVD series which I think is really beneficial to a child's language learning, so I definitely recommend the online membership over purchasing the DVDs alone.
The videos are focused on immersion, so the everything is in the target language (but you can watch it with subtitles in either English or the target language). There is quite a bit of repetition which is fantastic for helping kids instill the new vocabulary and its done in a way that is quite effective. They offer a variety of contexts for the words that are introduced, improving the likelihood that kids will retain the information presented as a part of the series. Plus, the main storyline is occasionally interspersed with interludes from a character named Norman in order to give some of the material a new context.
There are two levels available, each with six story parts, and in addition to the main story videos, there are also vocabulary building videos that focus on different topics including:
– Shapes and colors
– Animals
– Sports
– Numbers parts of the body
– Food
– Clothing
– School
– And more
The series covers a nice range of material and if they really get into watching Muzzy and playing the games, there is a lot to take away from the program.
Things That I Thought Could Be Better
I thought that the Muzzy theme song was cute and well-produced, but I wasn't a fan of some of the other songs that are used to teach different vocabulary. As a musician, the quality of the music was a little bit difficult for me to appreciate. But despite the production quality of the songs, they are catchy.
Conclusion
Muzzy is said to be for all ages but it's definitely geared towards younger kids. I would probably say under 6 not because of the languages content but because of the way the narrative and lessons are structured. An older child would likely grow bored or uninterested in the program.
It's not a standalone way to learn a new language, but I definitely think it makes a wonderful addition to any child's language learning library and can do much for a child's learning when supported with other materials and methods.
Overall, I think Muzzy will be a fun way for Little Linguist to engage with French and Mandarin and I can't wait for him to be just a little older so that he can understand and interact with the program.
Muzzy Online is $9.95 a month (or $89.95 per year). If you opt for the Big Muzzy Program (this includes the DVDs), it's $199.00 for the year. The program is available in Spanish, French, German, Mandarin Chinese, English and Italian.
Muzzy Website | Facebook | Twitter | Youtube
What about you?
Are there any language learning resources for kids that you've found useful for either yourself or your little ones?
I'd love to hear about them in the comments below!
Shannon Kennedy
My name is Shannon Kennedy and I'm the language lover, traveler, and foodie behind Eurolinguiste. I'm also the Resident Polyglot at Drops and the Head Coach of the Fluent in 3 Months Challenge.