Maison Georges Larnicol in Paris, France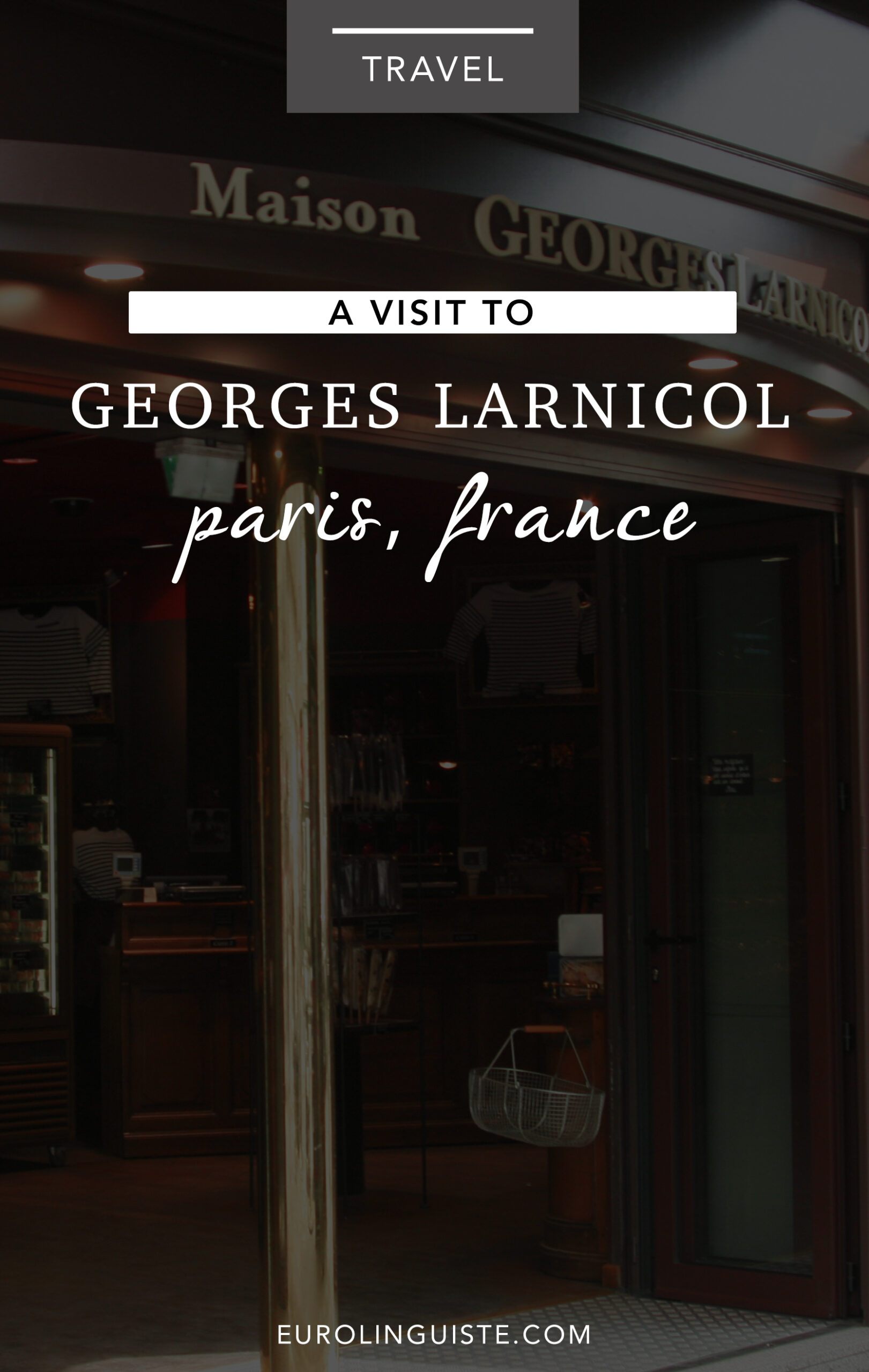 When it comes to pastries, chocolates, and macarons, there are an endless number of shops to choose from in Paris. But when it comes to the Breton pastry kouign amann and its bite-size companion, kouignettes, there's one particular spot that comes to mind – Maison Georges Larnicol.
The location on Boulevard Saint-Germain is one of three Paris locations, but the original family-owned business was in Brittany. Maison Georges Larnicol is a Meilleur Ouvrier de France winner (they make beautiful chocolate sculptures) and they offer visitors a wonderful selection of chocolates, macarons, fudges, candies, and cakes.
A photo posted by Shannon Kennedy (@eurolinguiste) on Sep 17, 2015 at 5:52pm PDT
Kouign Amann
The name "kouign amann" is essentially Breton for "butter cake" which is exactly what kouign amann is – a flaky, buttery treat that requires a somewhat intense technique to create. In other words, lots of folding and waiting.
But while kouign amann is one of the better known Breton cakes, it was Georges Larnicol's kouignettes that had me in the shop with my mouth watering.
A photo posted by Shannon Kennedy (@eurolinguiste) on Jun 2, 2015 at 10:38am PDT
Les Kouignettes
Maison Georges Larnicol offers a nice mix of flavors. Everything from nature – or plain – to caramel, pistachio, chocolate, and almond. The store is self-serve, so visitors are invited to grab a pair of serving tongs and fill up their bags however they wish.
M and I shared a bag of plain, pistachio, chocolate and almond kouignettes and pistachio was hands down my favorite. I had tried my own hand at kouignettes before our last trek out to Paris, but I had focused on fruit fillings (strawberry, blueberry, loquat, and raspberry) so the flavors at Maison Georges Larnicol where a different yet pleasurable treat.
As a comparison, the kouginettes that I tried in Paris where quite a bit more buttery and sugary than those I made at home (I was a bit more reserved when it came to those ingredients when I made them myself), so they were quite a bit sweeter than what I had previously tasted. They are also much, much better warm than they are room temperature, so if you have a way to heat them up, I definitely recommend doing so!
Maison Georges Larnicol
132 boulevard Saint-Germain
75006 Paris,France
Phone: 01 43 26 39 38
What about you? What are some tasty treats you've indulged in as a part of your travels? Let me know in the comments!
Shannon Kennedy
My name is Shannon Kennedy and I'm the language lover, traveler, and foodie behind Eurolinguiste. I'm also the Resident Polyglot at Drops and the Head Coach of the Fluent in 3 Months Challenge.