LaDuree in Paris, France & A History of Macarons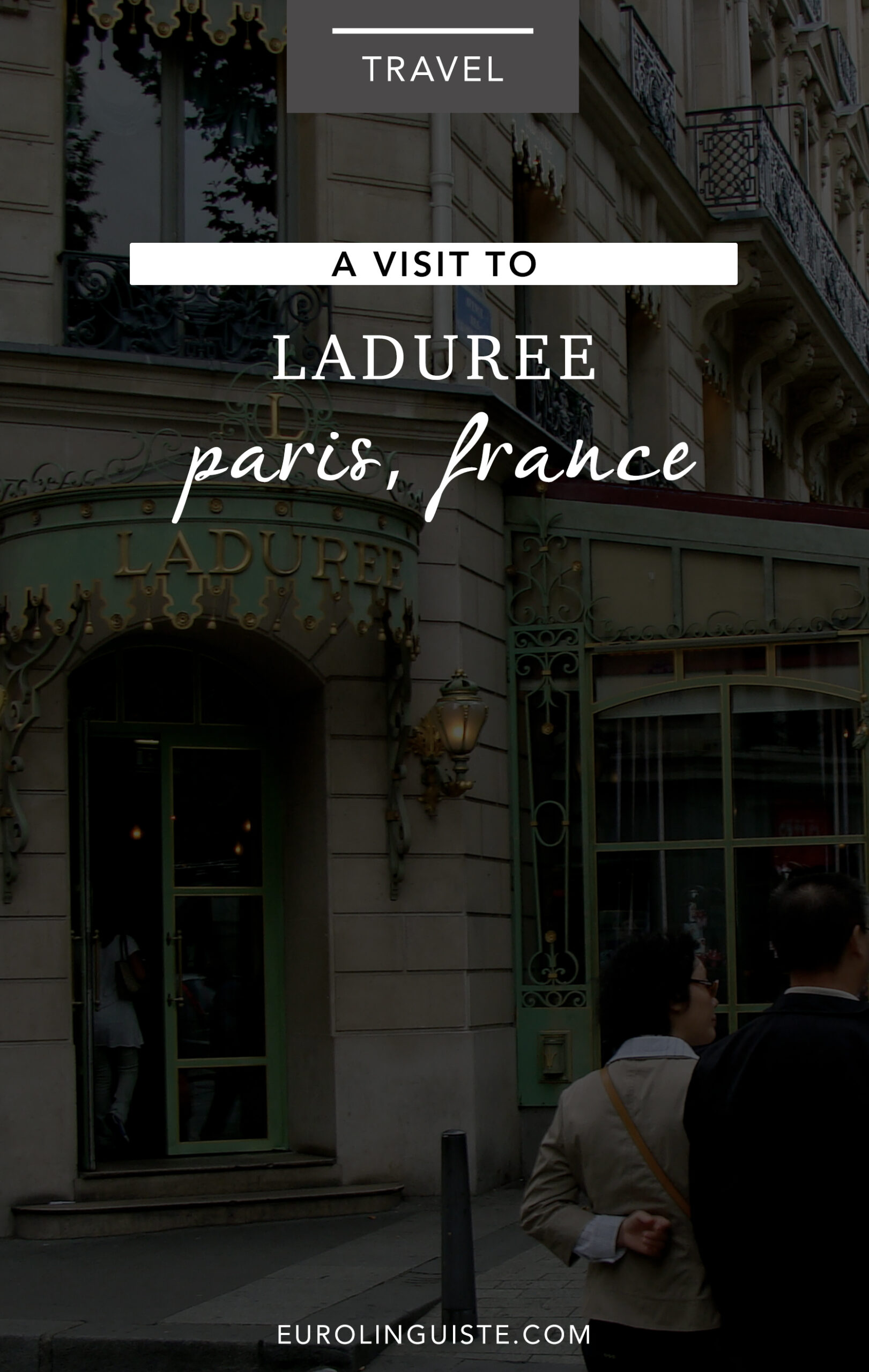 Macarons, delicious meringue-based cookies that come in a variety of flavours, are a staple item in French bakeries despite their 8th century Italian origins.
So how did an Italian treat find its way into French hearts?
Via Catherine de Medici.
Upon her marriage to Henry II of France, Catherine de Medici brought along a few of her Italian pastry chefs in 1533. At this time, they weren't the flavoured cookies with filling that we know today. Rather, they were simply an almond based cookie. Although macarons were first brought to France in the 1500s, they didn't become popular until the 1790s when two nuns in Cormery began selling the cookies in order to pay for their housing.
In the 1830s, however, macarons began to be sold in their two-by-two form, filled with jams, liqueurs and spices. Today, macarons are made up of two almond meringue discs filled with buttercream, jams, or ganache, and they come in a variety of flavours (coconut, almond, chocolate, lemon, pistachio, rose or vanilla just to name a few). Their present day form is sometimes credited to Pierre Desfontaines, the patisserie chef at Ladurée, but Claude Gerbet also claimed to have invented the modern macaron.
The Foundation of Ladurée
Established in 1862 on Rue Royale in Paris by outspoken writer and activist Louis-Ernest Ladurée, the Ladurée pastisserie is said to be the world's best known seller of the double-decker macaron. In 1871 the original shop was burnt down during an uprising, so a second shop was built in the same location with the interior designed by Jules Chéret. The chubby cherubs dressed as chefs that he painted on the ceiling would form the company's emblem.
Ladurée's grandson, Pierre Desfontaines, was said to have invented the double-decker macaron in the 1930s, bringing his family's company to fame. Desfontaines also introduced a tea room into his grandfather's pastry shop and it was a huge success (at the time women weren't allowed into cafés, which were for men only, so they enjoyed visits to tea shops).
In the 1990s Groupe Holder took over Ladurée and they commenced to turn Ladurée into a chain rather than a single shop on Rue Royale. After opening several additional locations in France, Ladurée made its international debut in 2005 with a store in London, England. Since, Ladurée has developed locations in about 27 countries including France, the US, China, South Korea and more.
My Experience at Ladurée on the Champs Elysées
While I've both made macarons and indulged in them at local patisserie shops in Paris, it wasn't until this past year that we finally made the drive out to Ladurée. We had passed it, of course, various times while driving or walking along the famous boulevard, but we had never stopped in (perhaps because we were always intimidated by the lines).
But on this day, we made the drive out especially to stop in, so we braved the 30-45 minutes it took to wait to get to the counters and then decided to split a eight-macaron box (about 18 euros when we bought it). It was a bit of an indulgence, but thankfully we liked a lot of the same flavours, so we were all able to try each of the eight.
The nice thing about waiting in the long line is that you have the chance to eye the displays and start to pick out what you'd so that once you finally arrive at the counter, you aren't quite so overwhelmed by choice. The shop has everything from macarons to cakes to chocolates and even champagne, so there is quite a bit to choose from and the pressure of those waiting eagerly behind you make you feel as though you need to power through your order.
We did most of our decision making while in line so I was able to quickly request the eight flavours we had settled on before we were directed down to the cashier to pay for and then finally take home notre goûter (a 4pm snack that we obviously didn't wait until 4pm to eat – it's all about intention, right?).
My favorite was probably the pistachio (I didn't like the orange flavour at all), but where one of us may not have liked one, another loved it, so the box was quickly devoured. In fact, it didn't even make the ride home.
LADURÉE CHAMPS ELYSÉES
75, avenue des Champs Elysées
75008 Paris
Phone: +33 (0)1 40 75 08 75
Hours
Monday – Friday 7:30am – 11:00pm
Saturday 7:30am – 00:00am
Sunday 7:30am – 10:00pm
What about you? What are some tasty treats you've indulged in as a part of your travels? Let me know in the comments!
Shannon Kennedy
My name is Shannon Kennedy and I'm the language lover, traveler, and foodie behind Eurolinguiste. I'm also the Resident Polyglot at Drops and the Head Coach of the Fluent in 3 Months Challenge.