Houhai Park | Things to Do In & Around Beijing, China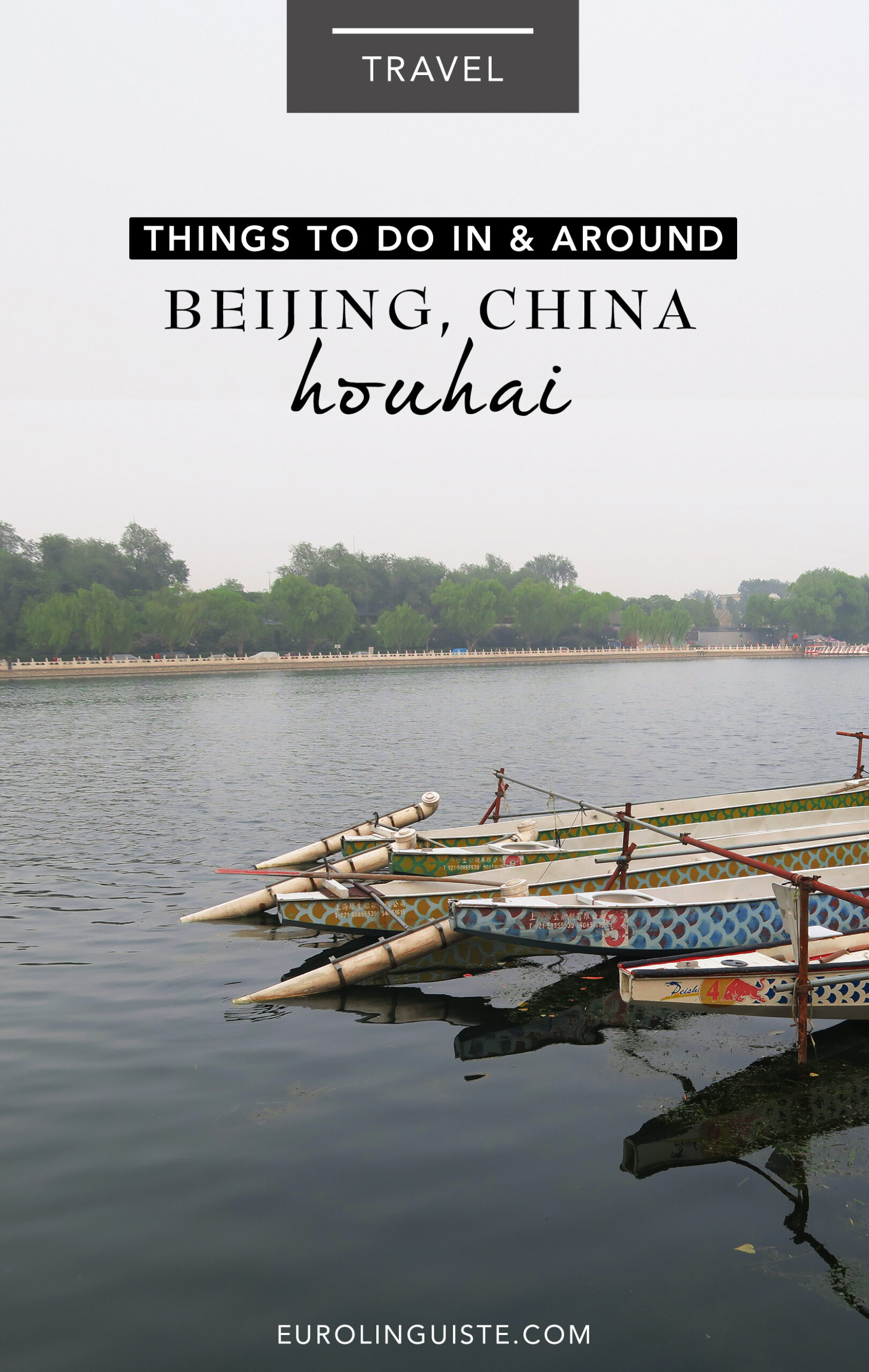 Houhai Park, literally 'rear lake', is a neighborhood in the Xicheng District of Beijing. Houhai is the largest of three lakes that comprise Shichahai, the other two, Qianhai and Xihai.
The area around the lakes has recently become known for its nightlife with bars that feature live music that are particularly popular amongst expats.
Both the former residence of Soong Ching-ling and the mansion of Prince Gong are located in the Houhai hutong area.
If bars and cafés aren't your thing, there are a variety of activities you can take part in on the lake including paddle boating, fishing or kite flying. And you can always stroll along the water, people-watching or just enjoying the view.
The area is beautiful to visit with the old buildings that line the lake and trees that hang over the water. It's quite picturesque.
| | | |
| --- | --- | --- |
| Chinese | Pinyin | English |
| 后海 | hòu hǎi | Houhai |
| 胡同 | hútòng | alley |
| 宋庆龄故居 | Sòng Qìnglíng Gùjū | Former Residence of Soong Ching-ling |
| 恭王府 | Gōng Wáng Fǔ | Prince Gong Mansion |
What about you?
What are some of the places that you've enjoyed exploring on your travels?
I'd love to hear from you in the comments below!
Shannon Kennedy
My name is Shannon Kennedy and I'm the language lover, traveler, and foodie behind Eurolinguiste. I'm also the Resident Polyglot at Drops and the Head Coach of the Fluent in 3 Months Challenge.