Hutongs in Beijing, China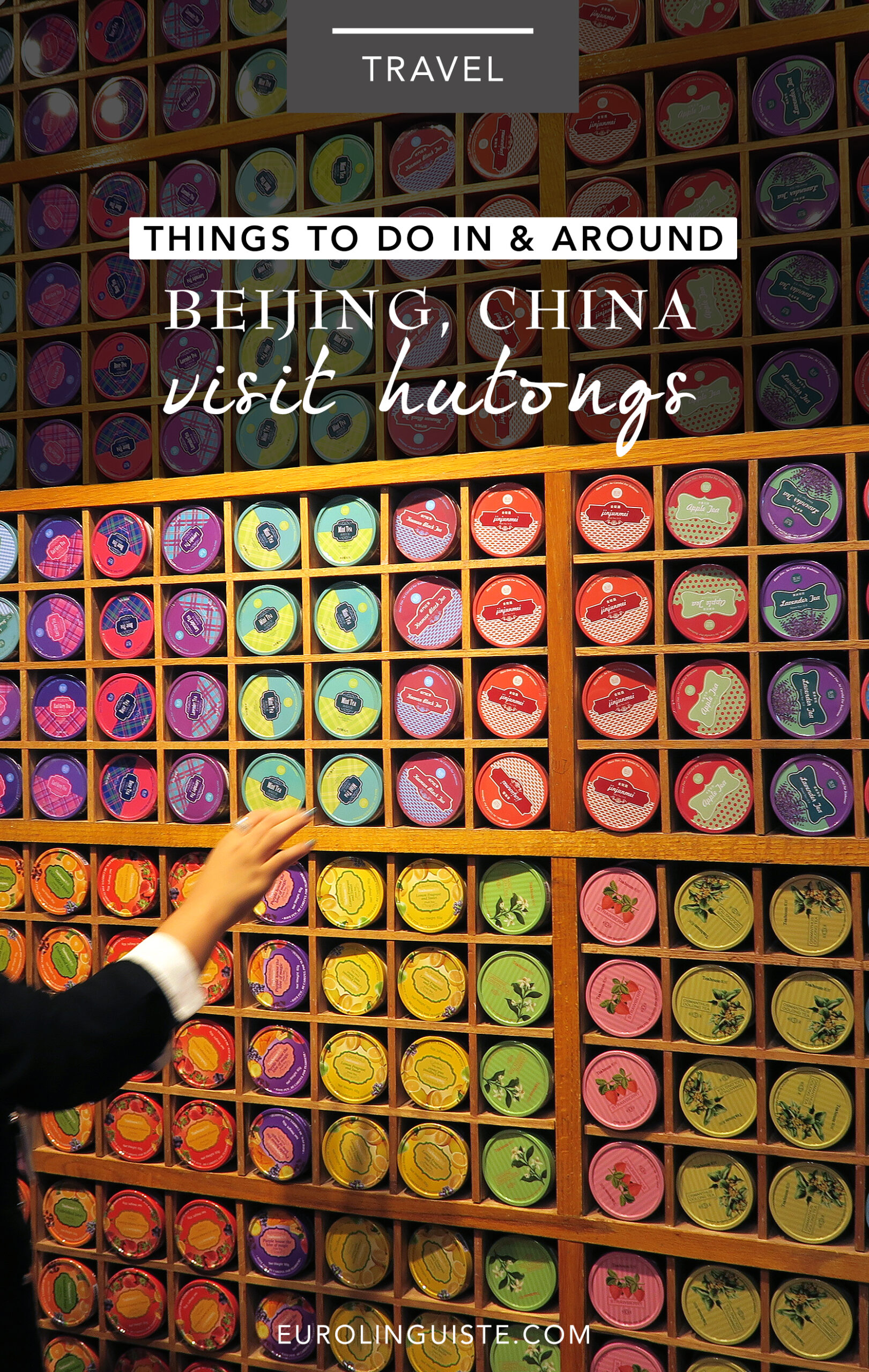 In my opinion, one of the best things about Beijing are its hutongs, or alleys. These narrow streets are lined with old homes and shops, particularly in the traditional courtyard style.
Sadly, these areas are slowly disappearing. Many of the hutongs have been demolished to make way for more modern constructions, roads or buildings. Thankfully, however, many efforts have been made recently to designate the hutong areas as historic sites so that the buildings will be maintained.
The term 'hutong' actually has Mongolian origins and it literally meant 'water well'. The term first came into use around the time of the Yuan Dynasty. Class, based on what was set in the Zhou Dynasty, determined the structure and arrangement of these dwellings. Each hutong was built for a single family, but over time, the function of these homes changed and sometimes multiple families would reside in a single hutong, using the central courtyard as a place for sharing meals, socializing, or relaxing.
Today, several hutongs have been converted into commercial zones where locals and tourists alike can enjoy food,
hanging out, or just as a scenic place to wander.
During my trip to Beijing, we often opted to enjoy a meal at one of the restaurants in the hutong areas after window shopping and indulging in ice cream. There were quite a few tea shops in the various hutongs and I stopped in every one I spotted (my dad asked me to bring him back lots of tea).
What about you?
What are some of the areas that you've enjoyed wandering during your travels? What are some of the things that your friends or family ask you to bring back for them?
I'd love to hear from you in the comments below!
Shannon Kennedy
My name is Shannon Kennedy and I'm the language lover, traveler, and foodie behind Eurolinguiste. I'm also the Resident Polyglot at Drops and the Head Coach of the Fluent in 3 Months Challenge.