An Introduction to Eurolinguiste | A Language Learning Blog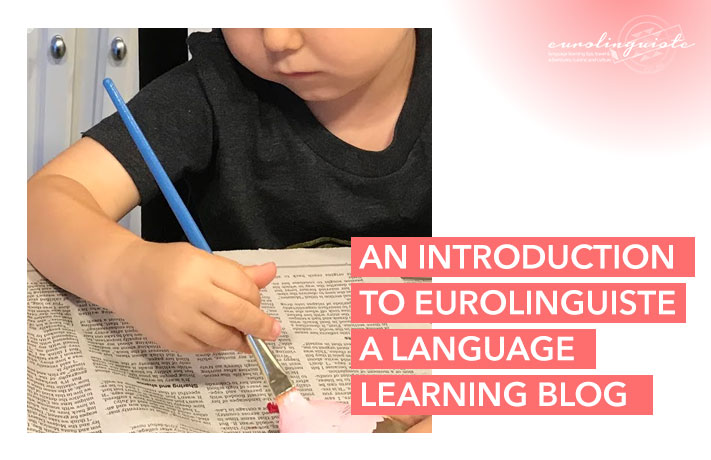 For those of you that are new to my blog, welcome! My name is Shannon Kennedy and I am the blogger behind Eurolinguiste.
As part of the site, I write about learning new languages, travel, food, and more. I love taking photos, so I'll include pictures from my various adventures, and I'll also write semi-monthly reports on my progress in various languages.
An Introduction to Eurolinguiste | A Language Learning Blog
I speak English and French, but I've also learned Italian, German, and Croatian and many other languages. I'm currently learning my 14th language–Persian.
In a way this site is my language learning journal, but I also hope to provide you all with resources to help you further learn a second language.
I also have a few other fun things I'll include on the site such as recipes (some region-specific, some not), personal updates, and additions to the Eurodictionary.
The Eurodictionary exists because I live in a bilingual household, so my family and I are constantly making blunders in one language or another. Code-switching isn't always easy! The different expressions and words we create as we move from one language to another are added to the Eurodictionary whenever they come up.
If there's anything in particular you'd like to see on the site, or any tips you have for improvement, I'd love to hear them! Feedback is always welcome!
Thank you for joining me here at Eurolinguiste, and I look forward to starting this journey in language learning with you!
In the meantime, please check out some of my language learning resource pages:
Shannon Kennedy
My name is Shannon Kennedy and I'm the language lover, traveler, and foodie behind Eurolinguiste. I'm also the Resident Polyglot at Drops and the Head Coach of the Fluent in 3 Months Challenge.