A TOUR OF THE JAMESON WHISKEY DISTILLERY | THINGS TO DO IN & AROUND DUBLIN, IRELAND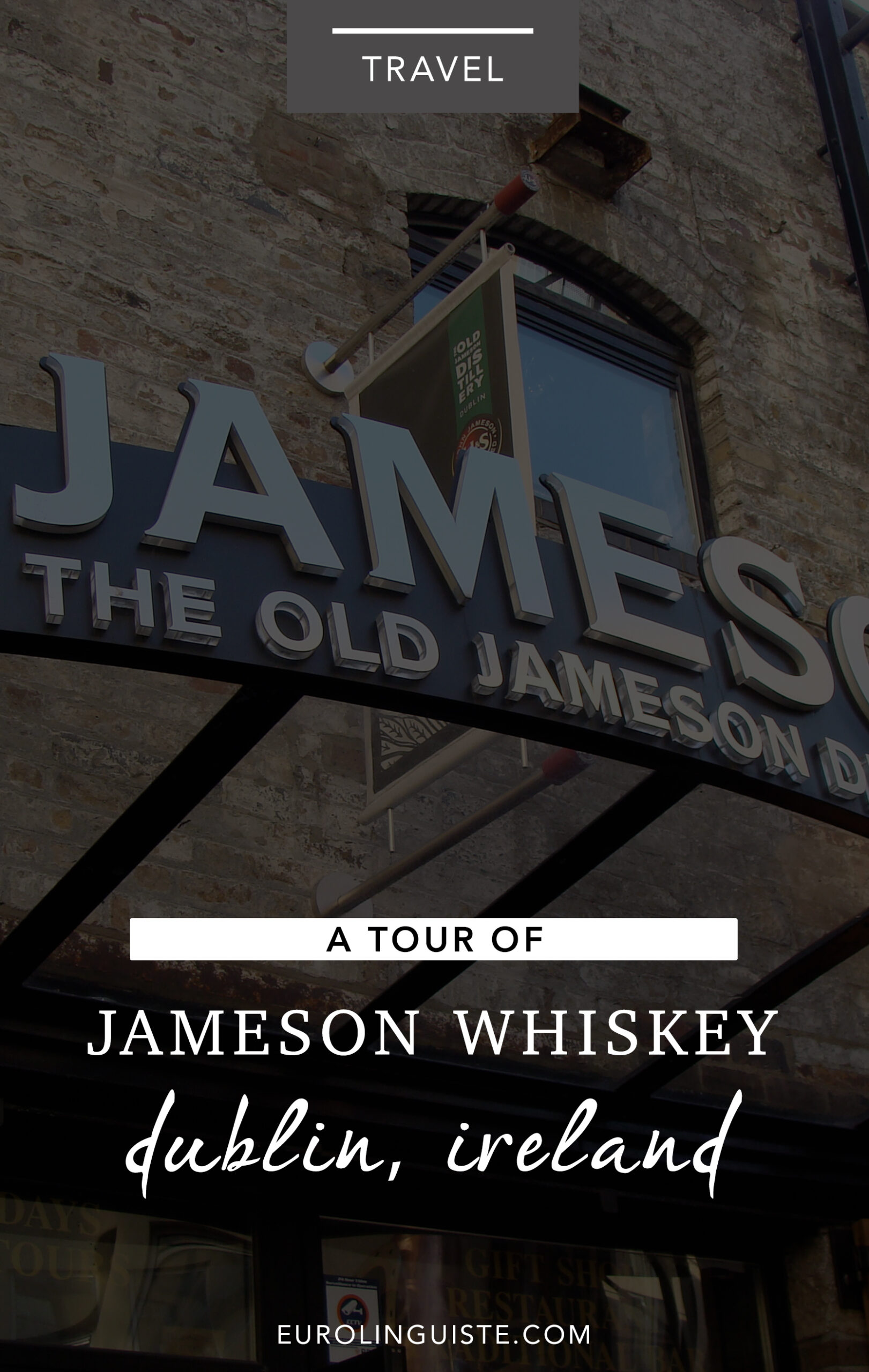 A short while back, I wrote about my trip to the Guinness Storehouse, and today I'd like to share a bit about a similar, yet entirely different, tour in Dublin, Ireland.
The Bow Street Distillery in Dublin is one of two Jameson locations that are open to the public and it was one of the most informative tours that I've done.
You start with a guided tour that details the process of making whiskey and we learnt tons of interesting facts about the barrels that are used and how they affect the taste of the whisky. The tour groups are small, so you're able to ask your guide as many questions as you like and it's quite fun and interactive.
After the guided tour, you're brought into a room where you get to taste Jameson mixed with either Coke or Ginger Ale and a few of those in the group are selected to do a blind tasting where they need to identify where each of several whiskeys originates.
You're then free to wander the shops and do as you please.
John Jameson and Son Irish Whiskey was founded in 1810 when John Jameson and his son took possession of the Bow Street Distillery. Jameson was a Scottish lawyer who married into brewing. His wife, Margaret Haig, had brothers who owned Haig distilleries and her cousins were also a distilling family from Scotland.
Jameson was one of the six main whiskeys in Dublin, but it has since moved its distillery to Cork. Today it is the world's third largest single-distillery.
Jameson Old Distillery
Bow St, Smithfield Village
Dublin 7, Ireland
Tel: 353 1 807 2355
What about you?
Have you ever visited any historic distilleries, breweries or wineries?
If you have, I'd love to hear about your experience in the comments!
Shannon Kennedy
My name is Shannon Kennedy and I'm the language lover, traveler, and foodie behind Eurolinguiste. I'm also the Resident Polyglot at Drops and the Head Coach of the Fluent in 3 Months Challenge.