Guinness Storehouse | Things to Do In & Around Dublin, Ireland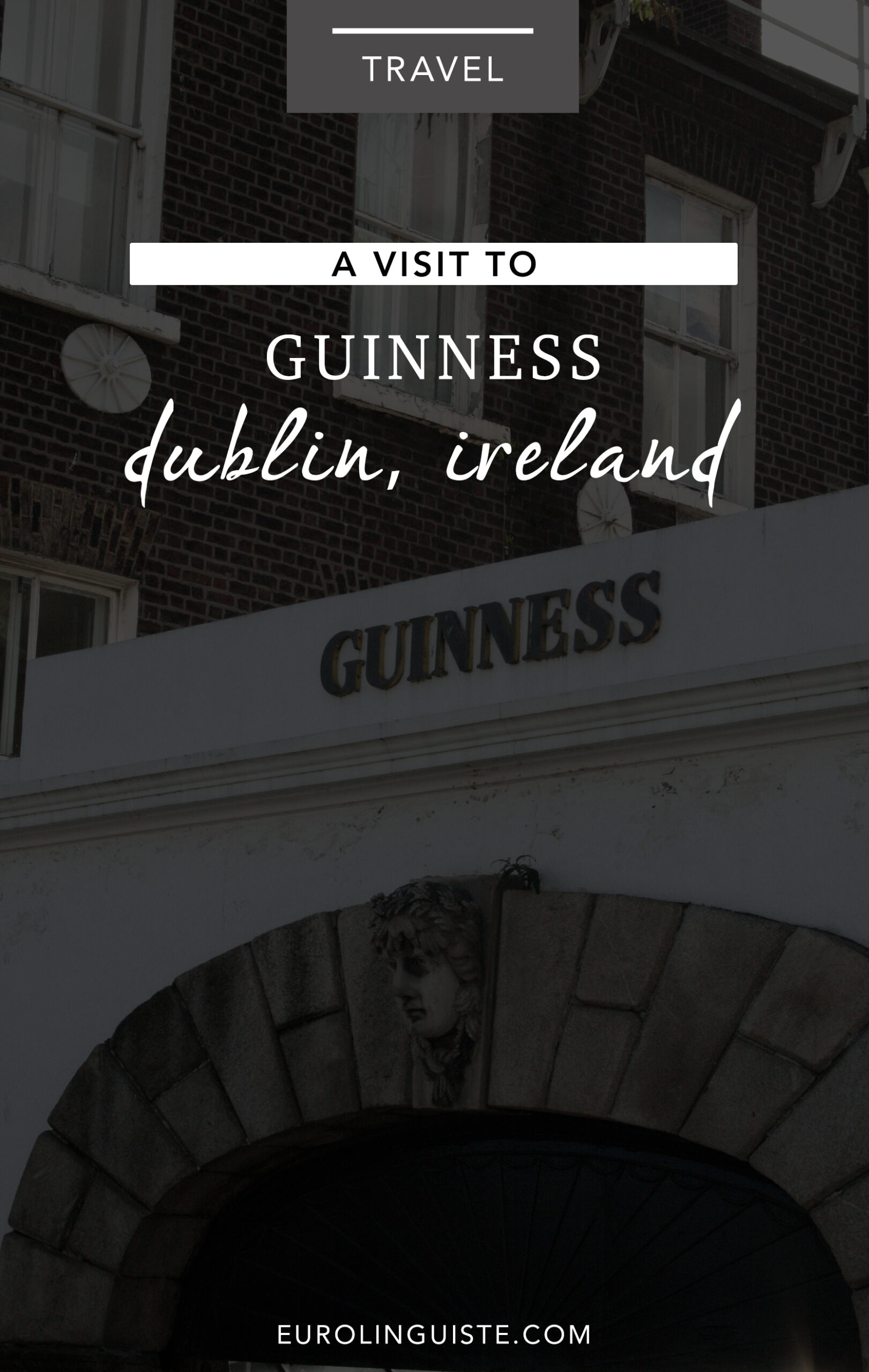 One of my favourite ways to get a bit of unexpected language practice in is by taking tours in one of my target languages. Or at the very least, picking up the guide in one or two languages. Since I love travel, and usually love the focus of the tours that I'm taking, there's quite a lot of relevant vocabulary for me to collect from the experience.
While I was living in Belfast, I'd often take trips down to Dublin, and one of the necessary stops is the Guinness Storehouse.
The Guinness Storehouse tour is really a fun experience. You start by entering the glass atrium, which is actually shaped like a pint before beginning the tour (although I didn't really realize that was the case when I was outside the building).
There are seven total floors you can visit and each offers an opportunity to learn about the company, its history, its founders and its products. It concludes with a free pint in the Gravity Bar which offers a 360 degree view of Dublin. In total, the Storehouse has two bars and three restaurants, an academy where you can learn to pour the perfect pint of Guinness, and a gift store.
The building that holds the Storehouse was built by the Chicago School of Architecture and is reported to be the first multi-storey, steel-framed building to be constructed in Ireland. Inside, the design of the building is stunning and captured my attention as much as the tour itself.
The Brewery Bar, which I never managed to visit, features cuisine that incorporates Guinness into its recipes and as an accompaniment. If I ever make it back to Dublin, this might be on my 'to do' list.
Guinness Storehouse
St. James's Gate
Dublin 8, Ireland
7 days a week 9:30am – 7pm
What about you?
Have you been to Dublin or Ireland, in general? What are some of the things that you've enjoyed doing (or would like to do)?
I'd love to hear from you in the comments below!
Shannon Kennedy
My name is Shannon Kennedy and I'm the language lover, traveler, and foodie behind Eurolinguiste. I'm also the Resident Polyglot at Drops and the Head Coach of the Fluent in 3 Months Challenge.