7 Things You Can Do in Tobago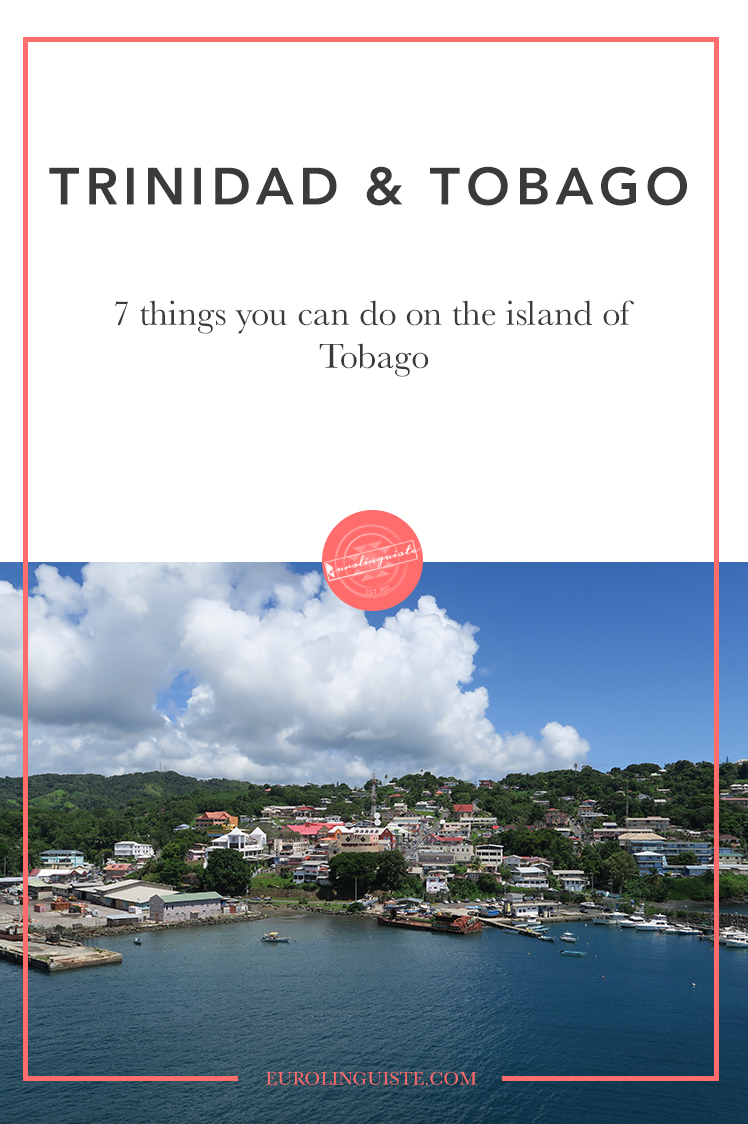 When I first started studying ethnomusicology as an undergraduate student, one of teachers often shared his experiences studying the music of Trinidad and Tobago. The films he played in class were exciting, energetic and impressive feats of musicianship.
I learned a lot about Carnival, but I wasn't prepared for the beauty of the beaches when I finally had the chance to make a trip out to the island of Tobago.
Tobago is an autonomous island. It's a part of the Republic of Trinidad and Tobago.
The first record of the island was a sighting by Christopher Columbus in 1498, and various powers fought for it in the succeeding years. After bouncing back and forth between the English and French (the island changed hands a total of 33 times), the island finally became a ward of Trinidad in 1889.
By this time, the island's economy was severely damaged. It had faced two severe hurricanes in a span of 100 years, each time seeing the destruction of villages and crops. A program was put into place to restructure the economy, and thus, tourism to the island began to grow.
Tobago was used by the Walt Disney Film Company as the setting for the well-known film, The Swiss Family Robinson (1960). The tree house used in the film was a popular tourist attraction until its destruction by Hurricane Flora.
Things to See & Do in Tobago
1 // Pirate Bay
A beautiful bay with white sand and turquoise waters, intimately surrounded by jungle.
2 // Pitch Lake
A lake that is composed of so much clay that you can almost "walk on water".
3 // Nylon Pool
A natural "pool" in the middle of the ocean formed by an off-shore sandbar. You can take a glass bottom boat tour to the nearby Buccoo Reef as well.
4 // Carnival
Of course, if you happen to be in Tobago at the right time, you definitely can't miss Carnival!
5 // Pigeon Point
This beach and pier look straight out of a film with clear waters and a beautiful beach. Plus, there are bars and restaurants, as well as several places to try out different water sports.
6 // Fort King George
Originally built in 1781 by the French, Fort King George is an interesting historical site in Scarborough. Plus, you have a fantastic view of the bay.
7 // Tour the Tobago Cocoa Estate
The Cocoa Estate has only been on the island since 2005, but exporting cocoa has been a part of Tobago's history for much longer. Plus, the tours end with chocolate and rum tastings.
You can learn more about the history of Tobago and travel information here.
What about you?
What are some places that you romanticized about going to and finally had a chance to visit?
I'd love to hear from you in the comments below!
Shannon Kennedy
My name is Shannon Kennedy and I'm the language lover, traveler, and foodie behind Eurolinguiste. I'm also the Resident Polyglot at Drops and the Head Coach of the Fluent in 3 Months Challenge.