---
Eurolinguiste
Hello friends! The season is upon us – and that means that many language companies are offering incredible Black Friday deals.
If you have a language learning friend or family member, you'll definitely find them the perfect gift here. And you might treat yourself to a little something for all the hard work you've done learning a language. 😉
---
Disclosure: Some of the links below are affiliate links which means that I make a small commission at no additional cost to you. Please note that I only recommend products that I personally use and feel comfortable endorsing!
---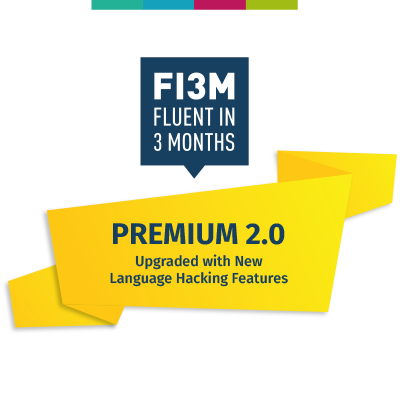 Fi3M's Black Friday Bundle
Get $400 worth of Fluent in 3 Months' products for just $97! The Bundle includes Premium, Conversation Countdown and the Why X is Easy complete book series.
---
51% off at Innovative Language
Innovative Language is offering 51% off their basic and premium subscriptions with coupon code BLACKFRIDAY2016.
Get it here:
FrenchPod101
GermanPod101
ItalianPod101
ChineseClass101
RussianPod101
EnglishClass101
JapanesePod101
KoreanPod101
SpanishPod101
---
20% off Glossika
If you're looking for an excellent text and audio resource to boost your language learning, then look no further. As a part of Black Friday, you can get 20% Glossika's catalog and they have quite a few options and levels to choose from in a variety of languages.
Use coupon code BLACK-20
---
50% off Pimsleur
Pimsleur is one of my favorite audio resources and you can get 50% off this Black Friday using the code BESTDEAL. This is really an incredible deal for these products, so don't miss out.
50% off German for Beginners
Get 50% German for Beginners from Kerstin Cable of FluentLanguage.co.uk using the coupon code 'BFSPECIAL'.
---
50% off Social Media Success
Get 50% off Lindsay Dow's Social Media Success, her new course on how to learn languages using social media. This deal expires on Monday.
Language Motivation Mastery
Kris Broholm is offering a $100 discount on his course Language Motivation Mastery until Monday 11/28/16. It also includes access to his Facebook community.
Black Friday Deals on Amazon
Don't forget that Amazon is hosting all sorts of incredible Black Friday deals this week! You can learn more here.