Tiananmen Square | Things to Do In & Around Beijing, China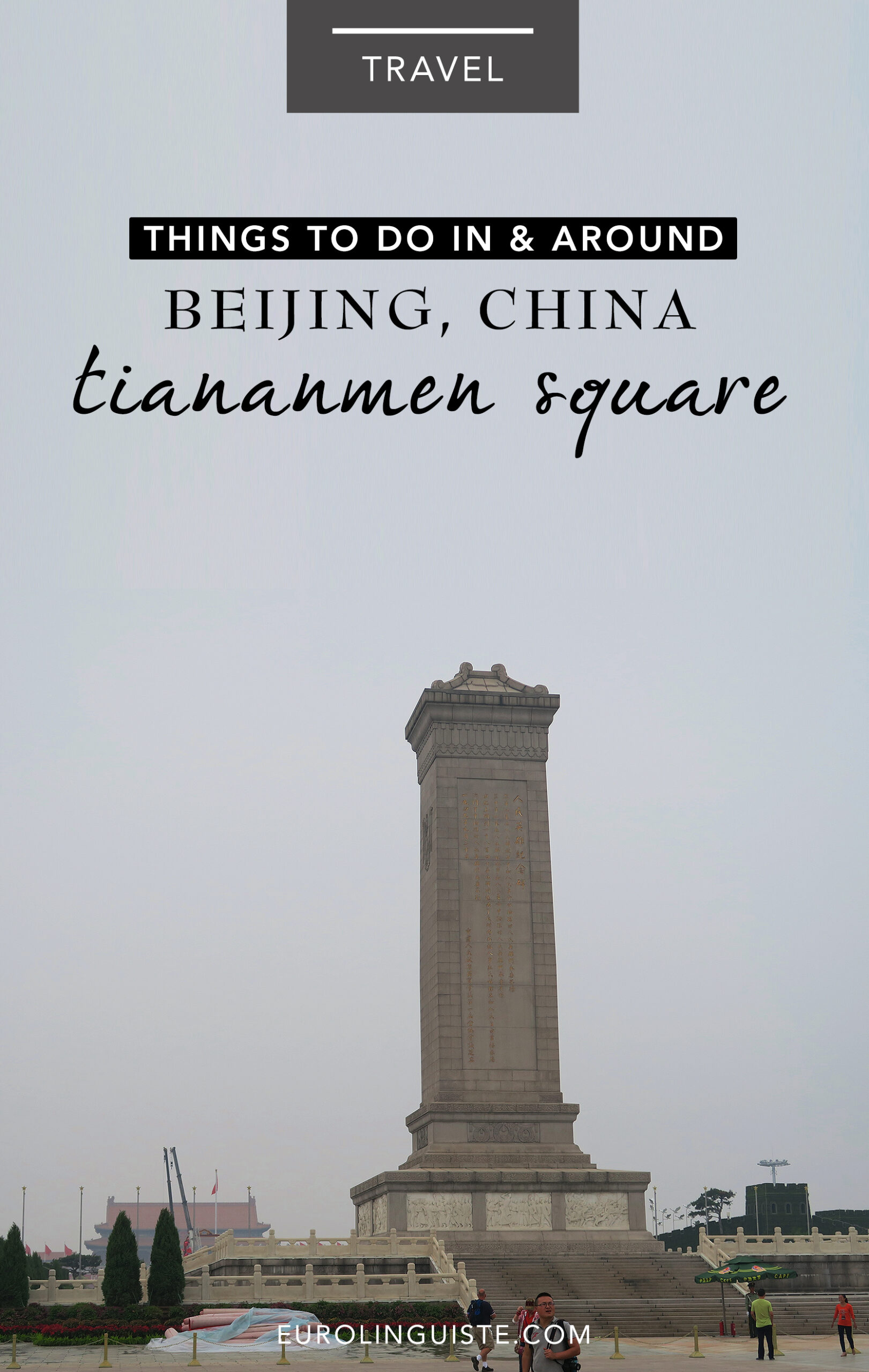 With an incredible view of the entrance to the Forbidden City and a moving political history, Tiananmen Square is one of the most visited, albeit controversial sites in Beijing, China.
To enter the square, you need to pass through security and armed guards are posted around the area. But upon entering Tiananmen, you can see the Monument to the People's Heroes, the Great Hall of the People, the National Museum of China, and the Mausoleum of Mao.
Tiananmen Square is in the Top 10 of the world's largest city squares and it has been the site of many important event in China's history including Mao's proclamation of the founding of the People's Republic of China in 1949 and the massacre of 1989.
Tiananmen means "The Gate of Heavenly Peace" and it has been used as a massive meeting place since its creation.
On the day that I visited, it was quite smoggy, so the Forbidden City was not as visible as it was on later trips to this area. They had several displays made from flowers on exhibit in the square, and I was able to leisurely stroll around, taking in the various monuments and buildings within the square.
| | | |
| --- | --- | --- |
| Chinese | Pinyin | English |
| 天安门广场 | Tiān'ānmén Guǎngchǎng | Tiananmen Square |
| 人民英雄纪念碑 | Rénmín Yīngxióng Jìniànbēi | Monument to the People's Heroes |
| 人民大会堂 | Rénmín Dàhuì Táng | Great hall of the People |
| 中国国家博物馆 | Zhōngguó Guójiā Bówùguǎn | National Museum of China |
| 毛泽东 | Máo Zédōng | Mao Zedong |
What about you?
What are some of the historical sites you've visited on your travels?
I'd love to hear from you in the comments below!
Shannon Kennedy
My name is Shannon Kennedy and I'm the language lover, traveler, and foodie behind Eurolinguiste. I'm also the Resident Polyglot at Drops and the Head Coach of the Fluent in 3 Months Challenge.