The Singapore Sling at Raffles Hotel in Singapore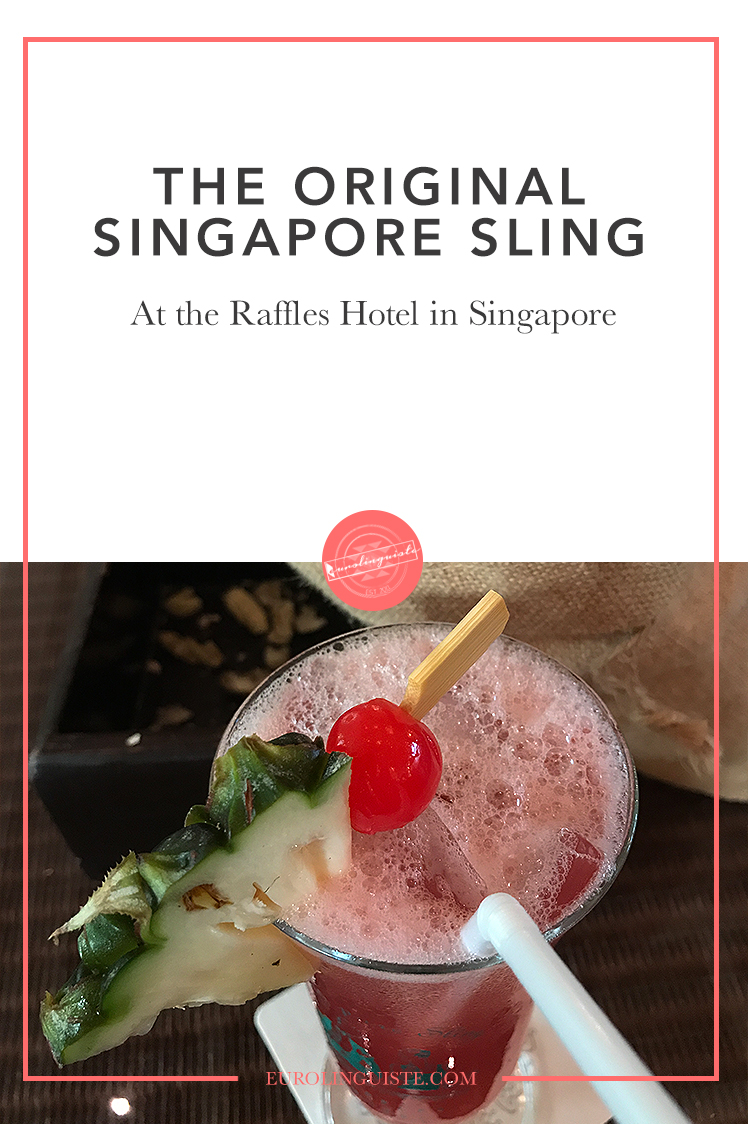 In 2017, Raffles Hotel celebrated its 130th anniversary. Over the past century, it has housed guests such as Michael Jackson, Charlie Chaplan, Elizabeth Taylor, and several other figures of note.
The hotel is steeped in history, and even has its own resident historian – Leslie Danker – who himself has more than 45 years of history with Raffles.
Originally a beachfront property in the 1930s, the hotel has since expanded to include more buildings and wings.
The Singapore Sling
Invented in the early 1900s by Ngiam Tom Boon, is the hotel's trademark drink – The Singapore Sling. A mixture of gin, cherry liquor, Cointreau, Benedictine, grenadine, pineapple juice, lime juice and bitters, this sweet concoction has become a well-known symbol of Singapore.
The Long Bar serves the drink along with a bag of peanuts and is one of the few places I know of where they still invite you to dispose of the shells by tossing them onto the ground. There is a box, however, for those who'd prefer to be a bit neater.
Staying at the Raffles Hotel
Deemed a national monument, the hotel has a gorgeous open lobby that offers glimpses of the various floors and stunning architecture. But staying in one of the Raffles Hotel beautifully decorated colonial styles rooms will cost upwards of $700 a night.
Raffles Hotel
1 Beach Road, Singapore
+65 6337 1886
What about you?
Have you visited one of the Raffles locations? Have you ever had a "trademark" drink?
I'd love to hear about it in the comments.
Shannon Kennedy
My name is Shannon Kennedy and I'm the language lover, traveler, and foodie behind Eurolinguiste. I'm also the Resident Polyglot at Drops and the Head Coach of the Fluent in 3 Months Challenge.