ROYAL SALTWORKS IN ARC-ET-SENANS, FRANCE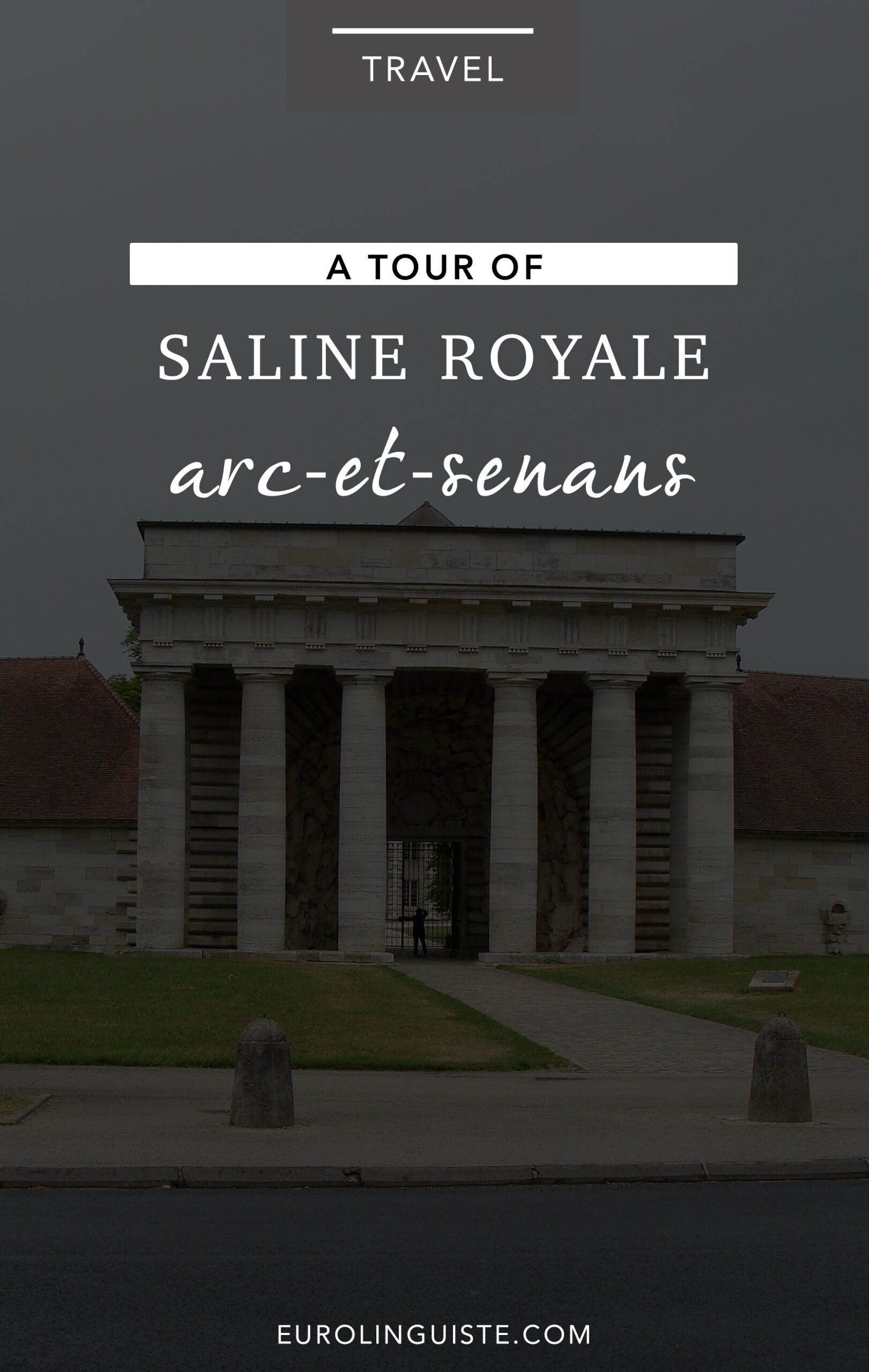 In the east of France lies an architectural complex known as Saline Royale or the Royal Saltworks. This project, conceived by Claude-Nicolas Ledoux, was not only built to accommodate large-scale salt production but as an aesthetic masterpiece. Named a UNESCO World Heritage site in 1982, the Royal Saltworks have since been restored and opened to the public.
There are currently three main exhibits available: the Stories of Salt, the Ledoux Museum, and Memories of the Site.
My personal favourite was the Ledoux Museum where you can view 57 scale-models of Ledoux's works, created in beautiful detail.
The Saline Royale construction began in 1775 under the reign of Louis XV. The plans were to create a perfectly symmetrical circle, but as fate would have it, the construction was never completed. Only the semi-circle which would become the saltworks was built.
Due to competition and a lawsuit because of pollution, the salt mines ceased production in 1895. In 1916, Saline Royale faced even further misfortune when its chapel was destroyed by lightning and in 1926, even more of its buildings were destroyed by dynamite. In 1927, however, the site's luck changed. It was declared a historical site (much to the chagrin of its owner) and in 1930, restoration began.
In 1938, the site served as housing for Spanish refugees, and in 1940, German troops took up residence. From 1941 to 1943 it was used as an internment camp. Since, it has been used in films and for a variety of festivals and celebrations.
Recently, a hotel was added to the Royal Saltworks, so you can now stay on site. It's near Besançon, one of the most gorgeous cities I've had the pleasure of visiting in France. Dole is also close.
Royal Saltworks
EPCC Saline Royale
Grande rue
25610 Arc et Senans
Hours
Nov-Mar: 10am-12pm and 2pm-5pm
Apr, May, Oct: 9am-12pm and 2pm-6pm
What about you?
What are some of the memorable historic sites you've visited on your travels?
I'd love to hear about them in the comments below.
Shannon Kennedy
My name is Shannon Kennedy and I'm the language lover, traveler, and foodie behind Eurolinguiste. I'm also the Resident Polyglot at Drops and the Head Coach of the Fluent in 3 Months Challenge.