Platform 1094 | Harry Potter-themed Dining in Singapore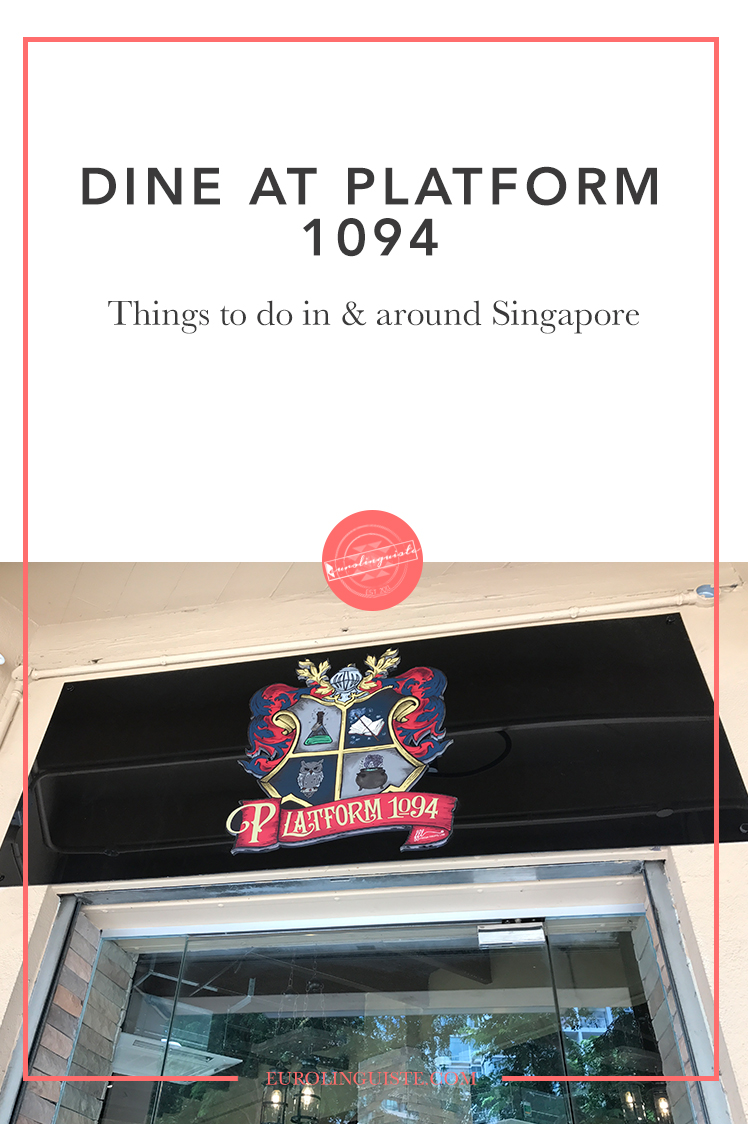 Delicious food, fun decor and the chance to dress up as your favourite characters from Harry Potter. It's all part of the experience of dining at Platform 1094.
Located on Serangoon Road, the interior is beautifully decorated with wood and brick. You certainly feel as though your in the Hogwarts dining hall or somewhere similar.
The food was excellent and gorgeously presented. You have the options of appetizers, soups, main courses, desserts and drinks. We opted to enjoy the half barbeque chicken, the carrot and beetroot soup, and the truffle fries. Each of the items we chose were because they were Harry Potter themed (this is indicated on the menu with a magic wand icon).
Our drinks were magical, too. One was served in a beaker, the other in a glass cauldron and lit on fire before it's served. The waiter shook what I think was cinnamon to set my drink to sparks and even let me try it out, much to my amusement (and admittedly, nervousness).
A post shared by Shannon Kennedy (@eurolinguiste) on Sep 25, 2017 at 10:10pm PDT
The chicken was served with vegetables, sweet corn, red cabbage purée and mashed potatoes. It was delicious and also set on fire prior to consumption. The truffle fries, however, were definitely the highlight of the meal. We couldn't stop eating them!
We were too full for dessert, but it certainly seemed as though a lot of care was put into the creation of the items available. The specialty dessert plates weren't available when we were there, but the items in the desserts in the case looked impeccable.
If you're in Singapore, it's definitely a fun stop.
Platform 1094
1094 Serangoon Road
Singapore 328192
What about you?
What are some interesting places you've come across in your travels?
I'd love to hear about them in the comments below.
Shannon Kennedy
My name is Shannon Kennedy and I'm the language lover, traveler, and foodie behind Eurolinguiste. I'm also the Resident Polyglot at Drops and the Head Coach of the Fluent in 3 Months Challenge.