OCHO | WHERE TO EAT IN SAN ANTONIO, TEXAS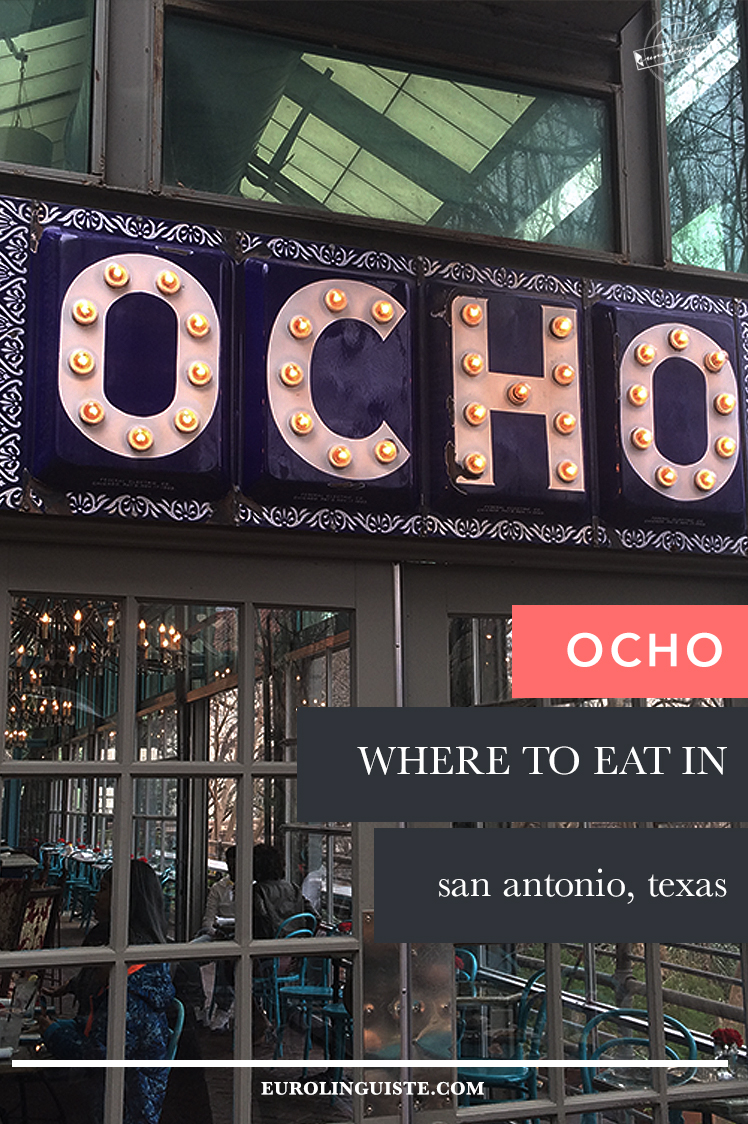 With only a few hours before our flight back to California, M and I were whisked away to Lulu's Bakery to share a three-pound cinnamon roll by my aunt and uncle. We arrived only to discover that the wait was more than an hour; it wouldn't work. We quickly whipped out our phones, scrolling through alternative options nearby when I stumbled upon Ocho.
It was perfect.
Sitting along the Riverwalk, Ocho served a Mexican fusion breakfast menu and from the photos, the ambiance looked great. Sold.
We all hopped back in the car and navigated our way to the parking lot shared by the restaurant and Havana, a 1914 revival hotel.
Ocho Restaurant in San Antonio, Texas
After a short walk around the hotel, through a wide alleyway draped with ivy on either side, you'll find Ocho. Situated in a glass conservatory, the restaurant offers guests a view of the Riverwalk along with their breakfast, lunch, or dinner.
At breakfast, the restaurant was fairly quiet, so we were able to choose our table. We opted for one of the tables along the blue velvet upholstered couch that lined the back wall and were almost instantly served our coffees.
Between the four of us, we were able to sample a few different dishes:
My aunt the Steelcut Oatmeal with rum-soaked dates, local honey, toasted almost, shaved coconut and milk
My uncle and M the Breakfast Torta, a sandwich that doesn't seem to be on the menu any longer
While I ordered the Avocado, Bacon & Queso Blanco Omelette with lemon vinaigrette salad
The Cuban-inspired menu, while not extensive, has a nice selection. But it's definitely the location that makes the experience.
The elaborate, turquoise chandeliers make an impression, as do the chic leather couches and adorable bistro sets. Plus, it's air-conditioned despite being "outside", so it makes for a nice respite from the San Antonio heat.
Ocho at Havana
1015 Navarro St
San Antonio, TX 78205
What about you?
Have you ever stumbled across an amazing dining experience in your travels? I'd love to hear about it in the comments below.
Shannon Kennedy
My name is Shannon Kennedy and I'm the language lover, traveler, and foodie behind Eurolinguiste. I'm also the Resident Polyglot at Drops and the Head Coach of the Fluent in 3 Months Challenge.