Dinner at a 12th Century Abbey in Paris, France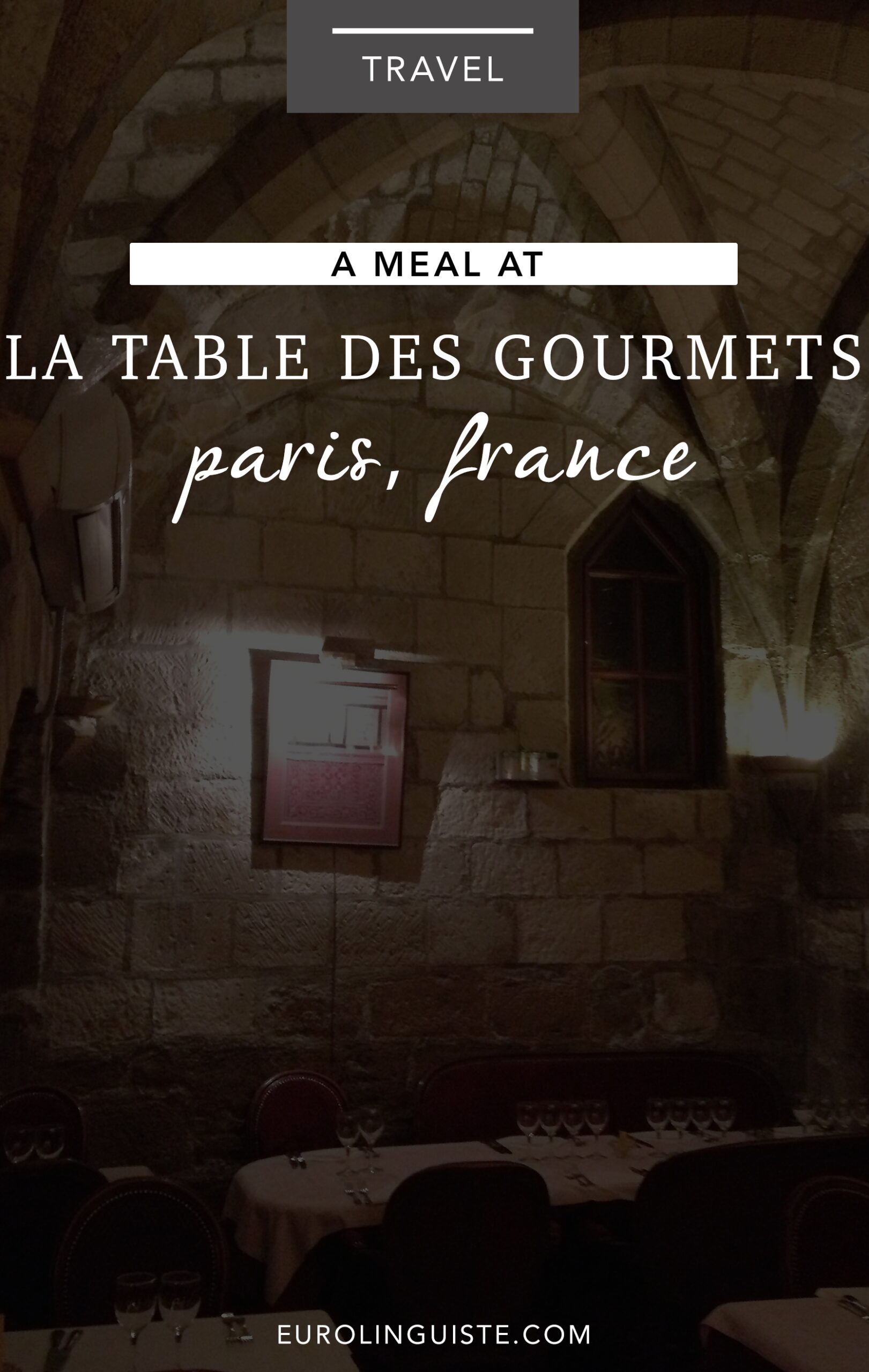 Each time I go back to France to visit family, we try to experience new things, eat at new places, and visit new sites. Our trip often falls on a special occasion, so we always take the time to go somewhere special.
On one of our outings, we decided to visit La Table des Gourmets on Rue de Lombards, not so much for the food but for the atmosphere.
The restaurant, while it doesn't look like much from the outside, is actually an abbey built more than 500 years ago. Upon entering the restaurant, you descend several flights of stairs to what was originally the ground floor in Paris (the level of the Seine is higher than it once was so you'll find quite a few hidden spots below the current street level).
La Table des Gourmets offers fixed price menus with a nice selection of items and while Tripadvisor reviews might have you steering away from the restaurant, M and I had a good experience with both the service and the food that we ordered that night. Plus, the ambiance of the restaurant is definitely something worth experiencing.
I ordered a fixed menu with a warm goat cheese salad, rack of lamb, and an apple tart for dessert. The food I ordered was quite good and we would definitely go back.
La Table des Gourmets
14 r Lombards 75004 PARIS
Tél. : 01 40 27 00 87
As a bonus, for French learners, you can read a different review of this restaurant in French!
What about you? What are some restaurants that you've discovered as a part of your travels? Let me know in the comments!
Shannon Kennedy
My name is Shannon Kennedy and I'm the language lover, traveler, and foodie behind Eurolinguiste. I'm also the Resident Polyglot at Drops and the Head Coach of the Fluent in 3 Months Challenge.