6 Things I'd Love to Do in Kuala Lumpur, Malaysia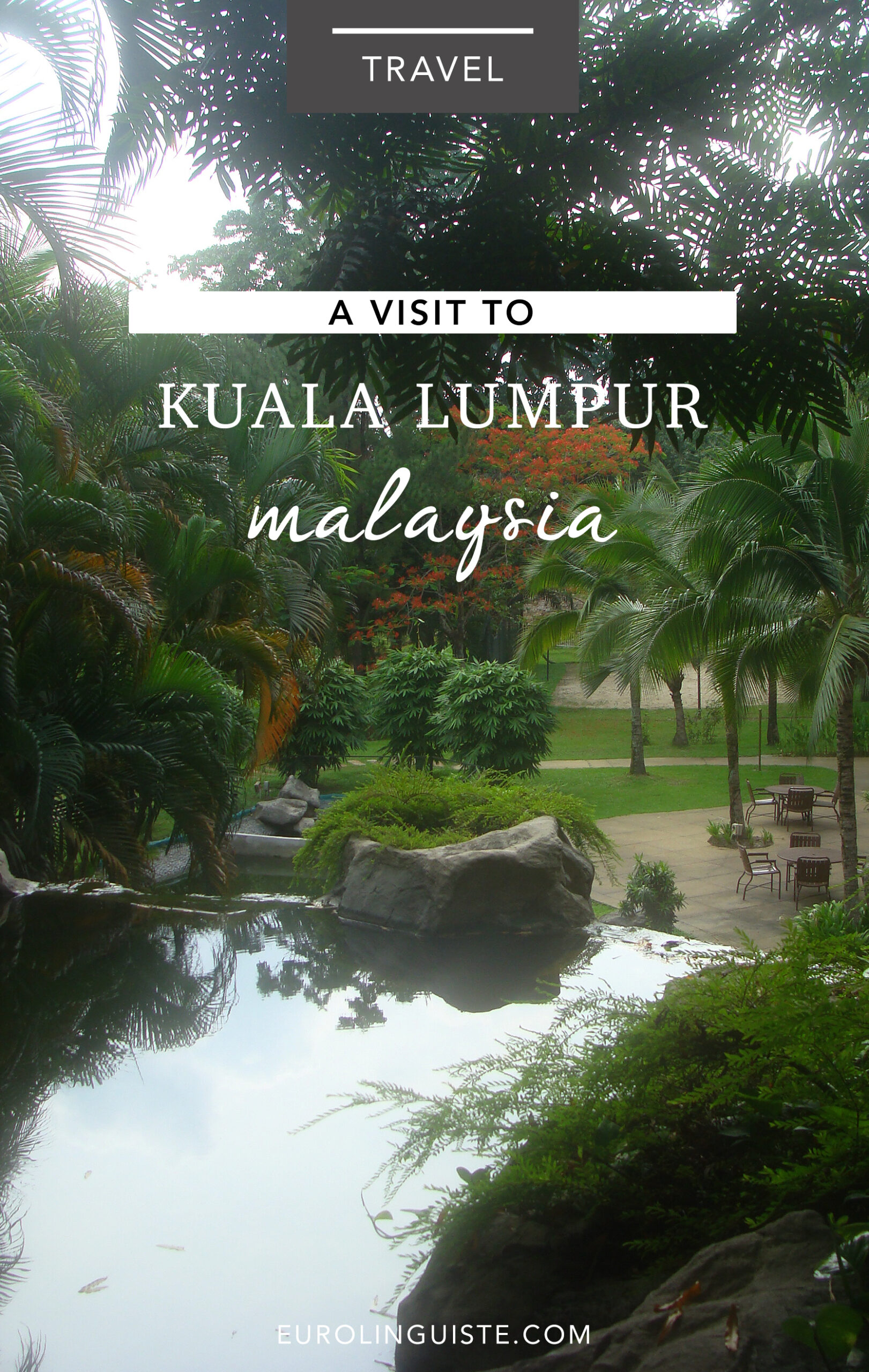 While performing as a part of the World Youth Jazz Festival in Putrajaya, Malaysia, M and I stayed in Kuala Lumpur. Although we didn't have a lot of free time available to explore the area, we were able to spend a day in the city and visit the Batu Caves.
We were only there for two full days, but if we ever make it back, here is a list of things I'd love to be able to do.
1. Visit the Petronas Twin Towers
The Petronas Twin Towers are 88 stories and are joined by a walkway on the 41st & 42nd floors. The 86th floor has an observation deck.
2. Take a Malaysian Cooking Class
Because food! And what better way to get language practice and learn to cook regional dishes than by doing it while abroad? We had the chance to eat a lot of local dishes while we there, but I'd love to learn to make a few of them myself. Especially pandan cake (which I tried to recreate but didn't succeed).
5. Visit the Mines Wonderland
This site was formerly a mining pool. It is now a series of shops with a canal and tons of other things to do. There's an amusement park, too.
6. Visit the Sultan Abdul Samad Building
The famous clock tower in Kuala Lumpur in a beautifully designed building named for the then Sultan of Selangor.
7. FRIM Canopy Walk
Escape the city and complete the four mile FRIM canopy walk. Or really, any of the nature adventures they have in the area.
6. Visit Chinatown
The Chinatown on Petaling in Kuala Lumpur is a popular spot with great food vendors and several temples.
The Batu Caves were amazing, and the area surrounding our hotel was equally scenic. Our hosts during the event were kind and we were able to enjoy a variety of food from the area (both homemade and catered).
M and I indulged in a selection of snacks, and discovered pandan. We loved the breakfast buffet at our hotel and drank fresh juice each morning as we feasted on local fare.
Shannon Kennedy
My name is Shannon Kennedy and I'm the language lover, traveler, and foodie behind Eurolinguiste. I'm also the Resident Polyglot at Drops and the Head Coach of the Fluent in 3 Months Challenge.