The Hoover Dam | A Day Trip from Las Vegas, Nevada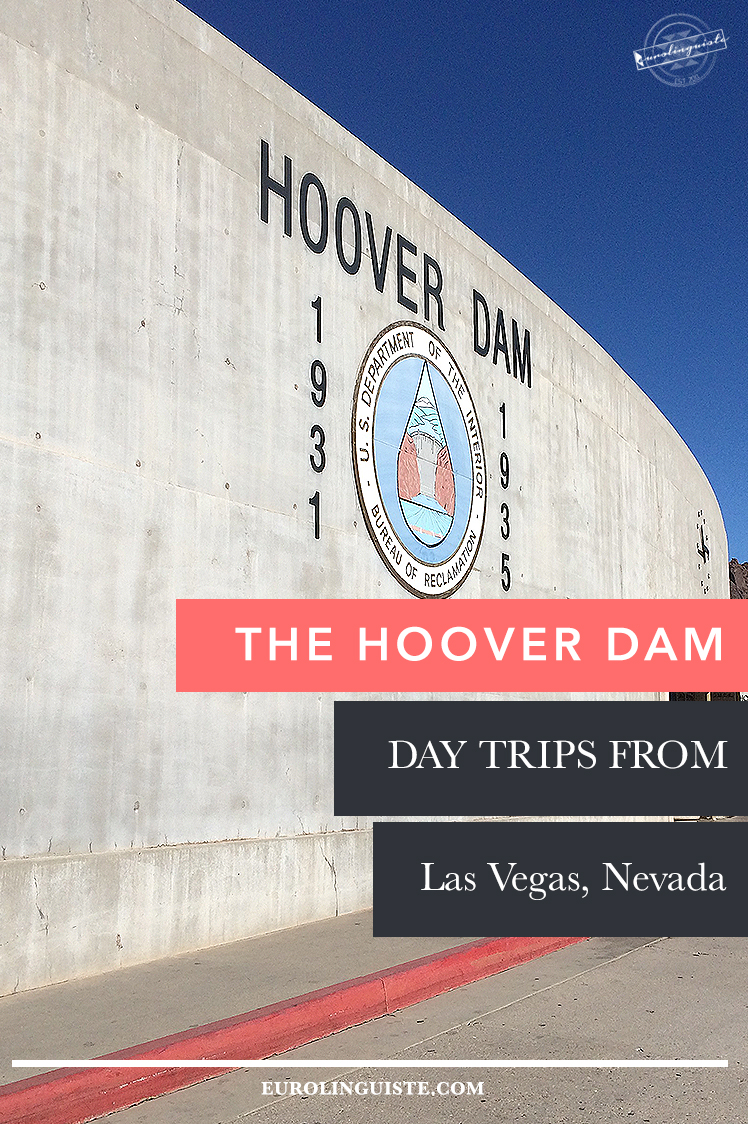 For the first time in my life, I stood in two states. Straddling the Arizona/Nevada border, I looked out at an incredible human construction, the Hoover Dam.
I was driving back from Las Vegas after a performance, and decided to make a quick side trip. The Hoover Dam was only an hour out of the way and figured – why not?
I got out of bed early, checked out of my hotel, and jumped in the car. It was a little more impulsive than my usual travel plans, but sometimes spontaneous adventures make the best adventures.
A History of the Hoover Dam
The Hoover Dam is a concrete arch-gravity dam built in the Colorado River's Black Canyon, right between the borders of Arizona and Nevada.
Its impressive history begins with its construction during the Great Depression. Built between 1931 to 1936, there was no shortage of available work. During the tour, I learned that if a worker had to call in sick, they were quickly replaced by another person needing work. It was a demanding project and during a demanding time.
Originally known as the Boulder Dam, it was renamed the Hoover Dam in 1947 after President Herbert Hoover. The renaming is not without controversy, particularly due to the costs building the dam incurred during its construction.
In 1984, the Dam was recognized as a National Civil Engineering Landmark.
Visiting the Dam
Exploring the dam is breathtaking. To see this impressive structure that was built so long ago and to realize that it was done without the aid of modern advancements is incredible.
The Hoover Dam offers two tours – the power plant tour and the dam tour. Because my visit was short, I opted to do the power plant tour. This involved a short film detailing the construction of the dam, followed by a short visit through the dam's power plant. It takes about two hours to complete the tour.
The tour was fascinating and I learned a lot. Seeing the inner works of the dam was interesting, and I highly recommend it. You can always explore the top of the dam on your own as well.
What about you?
Have you ever indulged in a spontaneous side trip? Was it while you were at home or away?
I'd love to hear about it in the comments below!
Shannon Kennedy
My name is Shannon Kennedy and I'm the language lover, traveler, and foodie behind Eurolinguiste. I'm also the Resident Polyglot at Drops and the Head Coach of the Fluent in 3 Months Challenge.