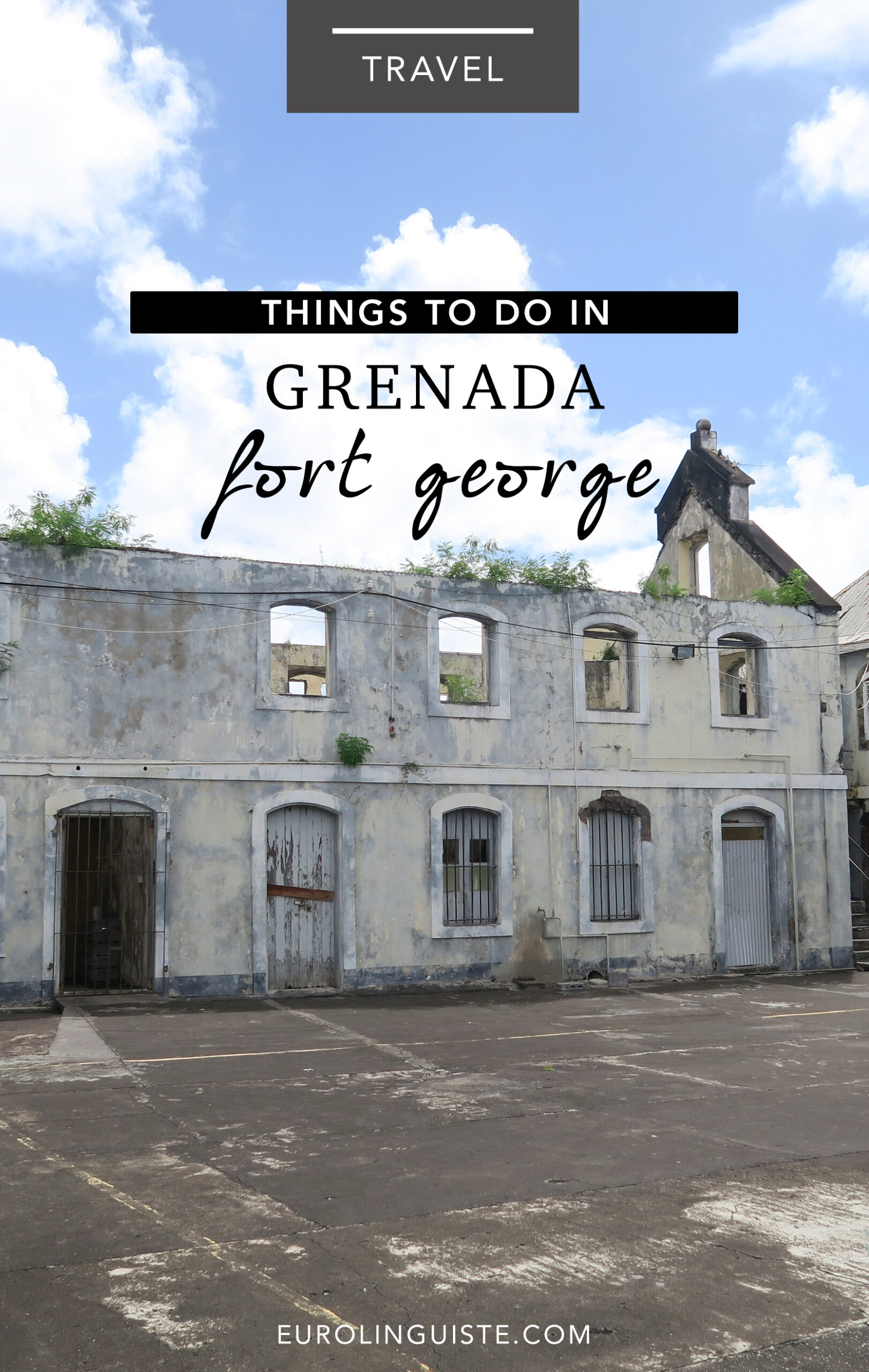 After arriving in St. George's, Granada, and a short walk up a hill near the shore, you arrive at a French fort originally built in by the French in 1705. A reasonable fee earns you entry and the views from the old fort are breathtaking.
Many of the buildings are currently used by the police, but much of the fort is still open to the public. After Hurricane Ivan, much of the fort was damaged (as was the nearby Anglican Church built in 1825), but the opportunity to get a panoramic view of the city and sea from the walls of the old fort are really what you go to see.
As far as information on the fort, much isn't offered. If you're interested in the history, you're better off looking it up either before or after your trip.
The fort is the site where a number of revolutionary leaders were executed, among them Maurice Bishop. This event led to the US launching an invasion.
While there didn't appear to be much restoration going on at Fort George, I felt like the state of things added to the ambiance and history. The site went through a lot to arrive at it's current state and as a visitor, seeing it as it is really makes you realize and think about those events.
Fort George
Grand Etang Road
St George's, Grenada
What about you?
What are some of the historic sites that you have visited during your travels?
I'd love to hear from you in the comments below!
Shannon Kennedy
My name is Shannon Kennedy and I'm the language lover, traveler, and foodie behind Eurolinguiste. I'm also the Resident Polyglot at Drops and the Head Coach of the Fluent in 3 Months Challenge.