Chinatown | Things to Do In & Around Singapore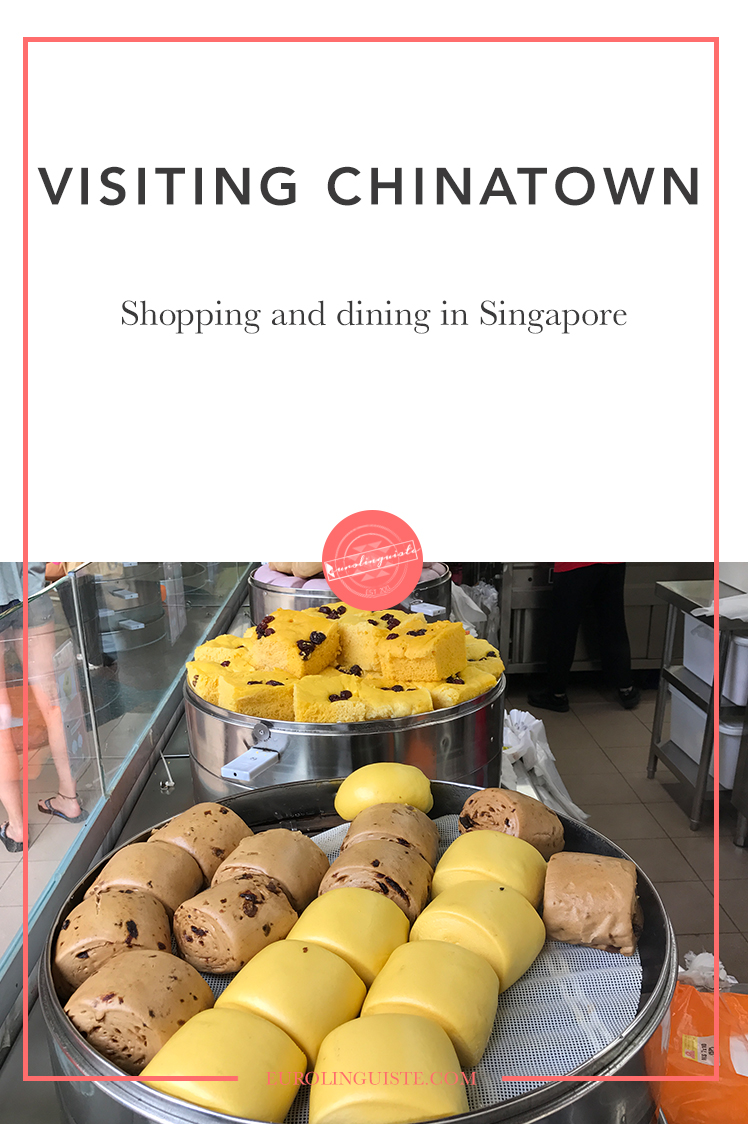 Located within the Outram district in Singapore is Chinatown, or 牛车水 niú chē shuǐ, as it's known to locals.
The Singapore Chinatown is made up of four distinct areas, each developed over different times between the 1820s – 1920s. They are Telok Ayer, Kreta Ayer, Bukit Pasoh, and Tanjong Pagar. Each has its own history and is inspiring to explore.
Upon exiting the metro, you're greeting with a flurry of activity. There are shops, food vendors, and a mix of both tourists and locals.
We were hungry, so I stopped to get a pumpkin flavored steamed bun while my friend picked up dried meat. We split our food and continued to explore.
The shopping and dining options are almost overwhelming. As we passed shops selling books and toys, I was spoiled for choice and had to mentally calculate just how many books I could manage carrying back home for Little Linguist in my luggage.
The answer? Not enough.
A post shared by Shannon Kennedy (@eurolinguiste) on Sep 26, 2017 at 4:52am PDT
We did a bit of shopping. It was a great area to pick up gifts to bring back to friends and family back home. A sudden but short rainstorm interrupted our wandering, so we stopped in at a local tea shop for snacks and tea before heading back out. Thankfully, you could walk through many of the shops through a small covered hallway that ran between them, so we were able to continue browsing the local wares without being too bothered by the on and off rain.
Finally, after we had decided we had enough and that the day was well spent, we picked up noodles to take back to our hotel for dinner.
What about you?
Have you explored an "ethnic enclave" in your travels?
What did you think? What did you most enjoy? I'd love to hear from you in the comments below!
Shannon Kennedy
My name is Shannon Kennedy and I'm the language lover, traveler, and foodie behind Eurolinguiste. I'm also the Resident Polyglot at Drops and the Head Coach of the Fluent in 3 Months Challenge.