Botanic Gardens Singapore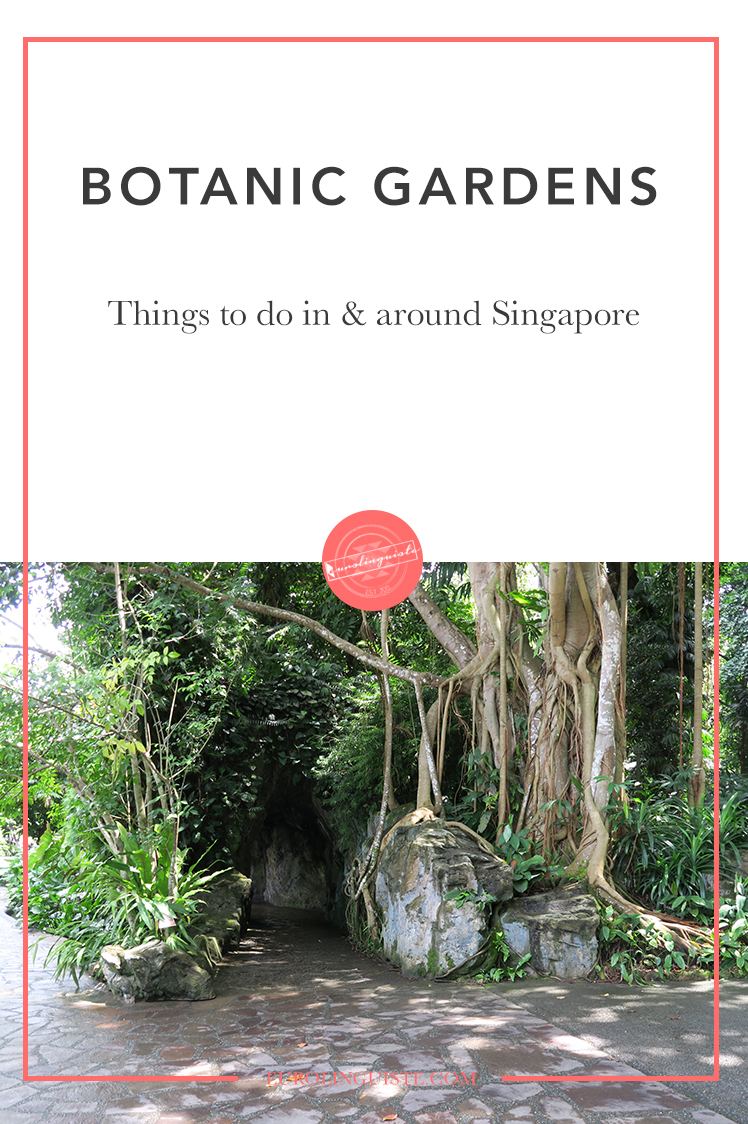 One of the only three gardens honored as a UNESCO World Heritage Site are the Botanic Gardens in Singapore. And their they only tropical garden with the title.
Founded in 1859, the Botanic Gardens played an important role in the rubber trade boom as it served as a major research location. Spread over 82 hectares, the Botanic Gardens are home to more than 10,000 species of plants.

Early on, the gardens served as a "pleasure park" for the Singapore Agrihorticultural Society members. Lawrence Nivan, a Scottish gardner, was responsible for transitioning the overgrown plantations into the park by adding walkways and paths as well as ornamental plants.
In 1874, the government took over the gardens when the Society ran out of funding. It was during this period that Henry Nicholas Ridley experienced successful rubber planting experiments. Later, in the 1920s, the gardens pioneered yet another achievement – the hybridization of orchids.
The present era for the gardens is considered to be from the 1980s on and it continues to serve as an important place for research.
When visiting the gardens, I highly suggest wearing something light and comfortable. The weather is usually quite warm and humid, so be sure to bring along water and wear comfortable walking shoes (the farther points in the garden span 1.6 miles). Insect repellant is optional, but definitely advisable.
Visiting the gardens is a long (and certainly warm) walk, but it's definitely worth it. The plants and layout are gorgeous and it's amazing to see such diverse plant life. There are several trails to wander, waterfalls spread out, and tons of smaller themed-gardens to explore.
The gardens are free to visit (with the exception of the Orchid Gardens). There are four gates from which you can enter:
Tanglin Gate // From here, you can easily access the Botany Centre, SBG Heritage Museum, CDL Green Gallery, Heritage Trail, Herbarium, Food For Thought, Swan Lake, and Bandstand.
Tyersall Gate // With access to The Learning Forest, Ginger Garden, and National Orchid Garden.
Nassim Gate // Near the National Orchid Garden, Ginger Garden, Palm Valley, Shaw Foundation Symphony Stage, Visitor Centre, Casa Verde, and Halia Restaurant.
Bukit Timah Gate // This gate is where the MRT will drop you off and is near Eco-Lake, Jacob Ballas Children's Garden, NUS Alumni Guild House, and NUS Law Faculty.
Shannon Kennedy
My name is Shannon Kennedy and I'm the language lover, traveler, and foodie behind Eurolinguiste. I'm also the Resident Polyglot at Drops and the Head Coach of the Fluent in 3 Months Challenge.