Accras de Morue Recipe | Fried Cod Fritters from Martinique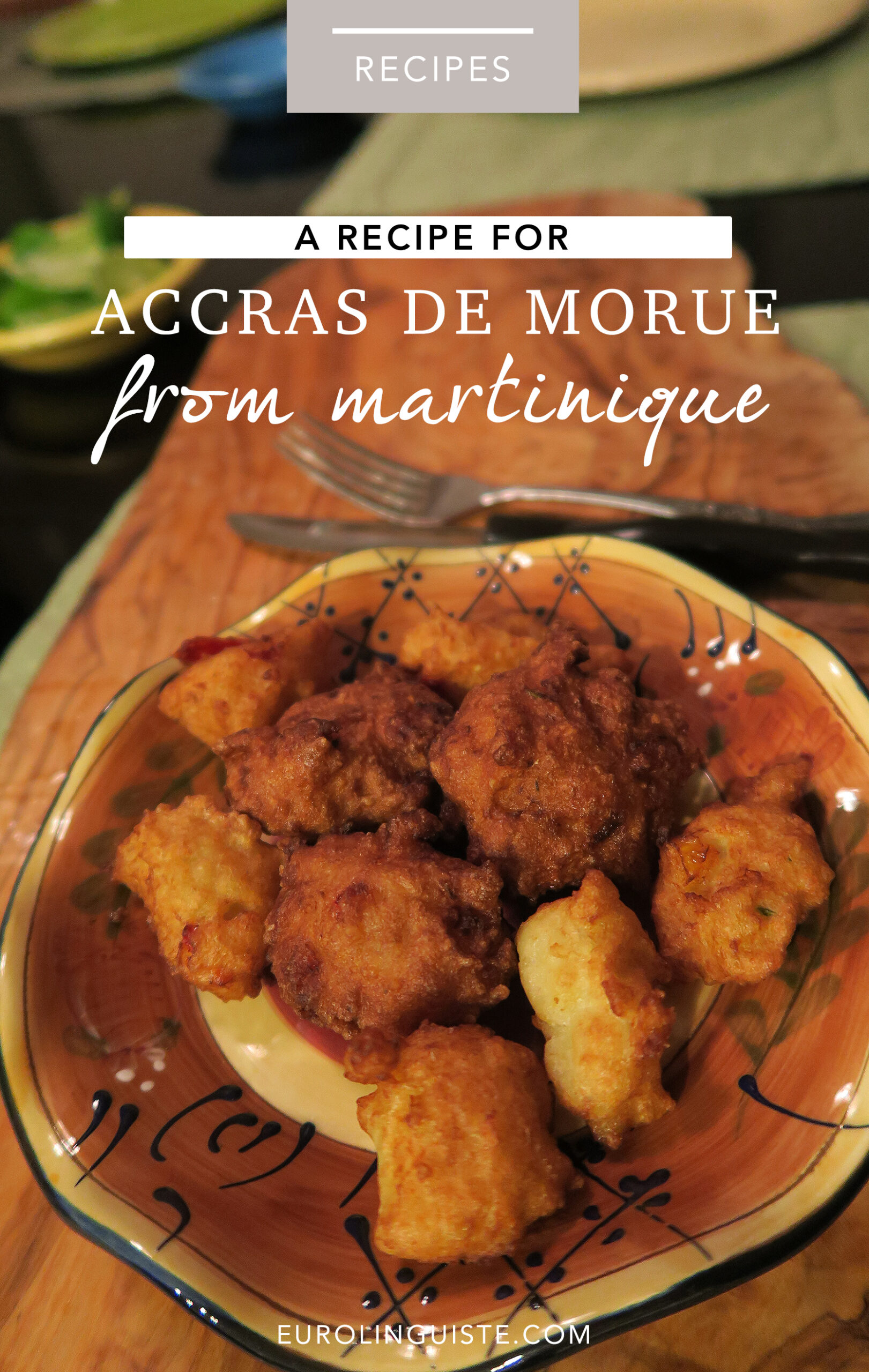 While M and I were on our Carnival Cruise with the Capital Jazz Super Cruise, we had the chance to visit Martinique. One of the first things I do prior to whenever we visit a new place, is do a bit of research online to discover popular local dishes and drinks (but sometimes I just stumble across them after our arrival).
One of the dishes that came up for Martinique was Accras de Morue, a bite-size, fried fish dish. We tried them at one of the local restaurants, and we both loved them, so one of the first things I did when we came home was try my hand at making them myself. I made a few personal changes of my own to the traditional recipes that I found online, and we brought them over to my parents' house for a family dinner. They were a huge hit and my dad has already asked me to make them again.
Accras de Morue are typically made with dry, salted cod, but I didn't have the time to soak the cod, so I went with fresh cod. In doing this, I had to add quite a bit more salt to the batter, but they still tasted delicious.
[yumprint-recipe id='14']
Error: Contact form not found.
Have you ever tried to make a dish at home that you've discovered while traveling? I'd love to hear about them in the comments.
Shannon Kennedy
My name is Shannon Kennedy and I'm the language lover, traveler, and foodie behind Eurolinguiste. I'm also the Resident Polyglot at Drops and the Head Coach of the Fluent in 3 Months Challenge.