My Favorite Korean Language Resources (So Far)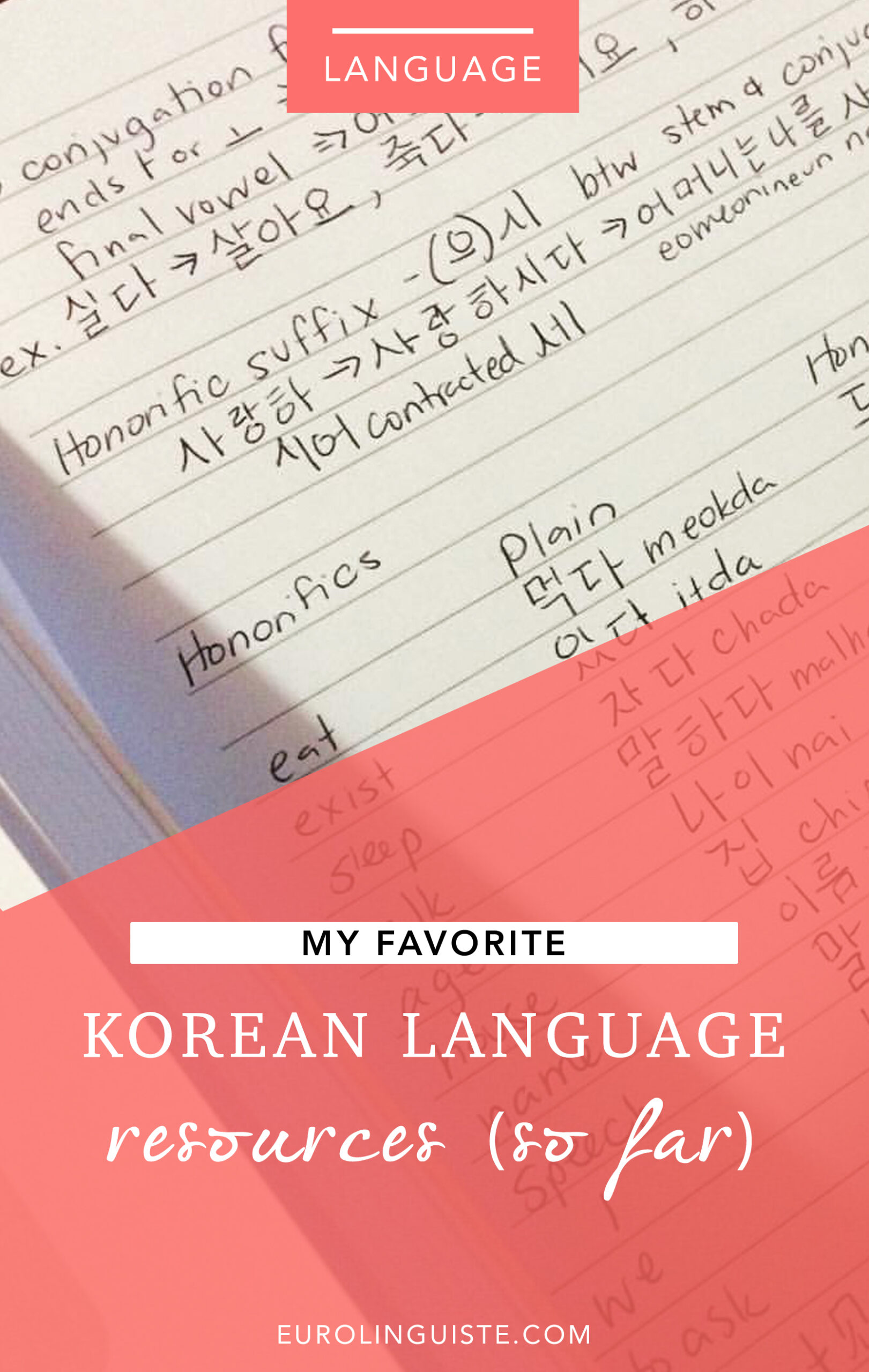 It has now officially been about six or so months since Lindsay and I started up our Korean Language Challenge, and so I thought I would share my favorite Korean Language Learning Resources with you (so far).
Eggbun
I recently discovered this app and I am totally and completely head over heels with it. It's a fun and engaging tool that uses an adorable character to teach you the Korean language. The phrases and words are useful and it even taught me how to type in Korean! I've written a more thorough review of Eggbun that you can check out here.
Pimsleur
I'm a huge fan of the Pimsleur series, especially when it comes to learning the spoken language. Yes, there are words and phrases that aren't totally useful to the average learner (the courses seem to be specifically geared towards business men with families), but they've been an invaluable resource for me, especially since I spend so much time in my car. You can read my full review of Pimsleur here.
Korean for Beginners
Of all the Korean language course books I've used this far, this has been my absolute favorite for its explanations of the different grammar points. It's a bit weak on the vocabulary side, but it's a really great resource when it comes to grammar.
Memrise
And since Korean for Beginners doesn't teach you a whole lot of vocabulary, Memrise is a great tool to use alongside it. As I've mentioned before, Memrise is my absolute favorite tool for learning new vocabulary and it's something that I use every single day.
Assimil Korean
Assimil publishes my favorite course book series. They're books are conversation based and they come with audio, so there's really quite a lot you can do with them. They are also relatively inexpensive as far as language resources go (especially for all the content that you're getting). You can read my full review of Assimil here.
DramaFever
I've been aware of the DramaFever app (and website) for some time because they offer a nice selection of Chinese language films and movies. The site was originally created for those who were interested in watching Korean dramas, so the Korean tv and film content on the site is pretty impressive and there's a lot to choose from.
How to Study Korean
This is a fantastic website with really in-depth lessons (that sometimes require a bit of decoding). The site was created by a Korean learner, not a native speaker, which means the lessons are designed from personal experience and with knowledge of the challenges Korean learners face.
For even more Korean language resources, you can check out this page here.
What about you?
Are there any Korean language resources that you've found particularly helpful in your studies?
I'd love to hear about them in the comments below!
Shannon Kennedy
My name is Shannon Kennedy and I'm the language lover, traveler, and foodie behind Eurolinguiste. I'm also the Resident Polyglot at Drops and the Head Coach of the Fluent in 3 Months Challenge.