The Getty Museum, Los Angeles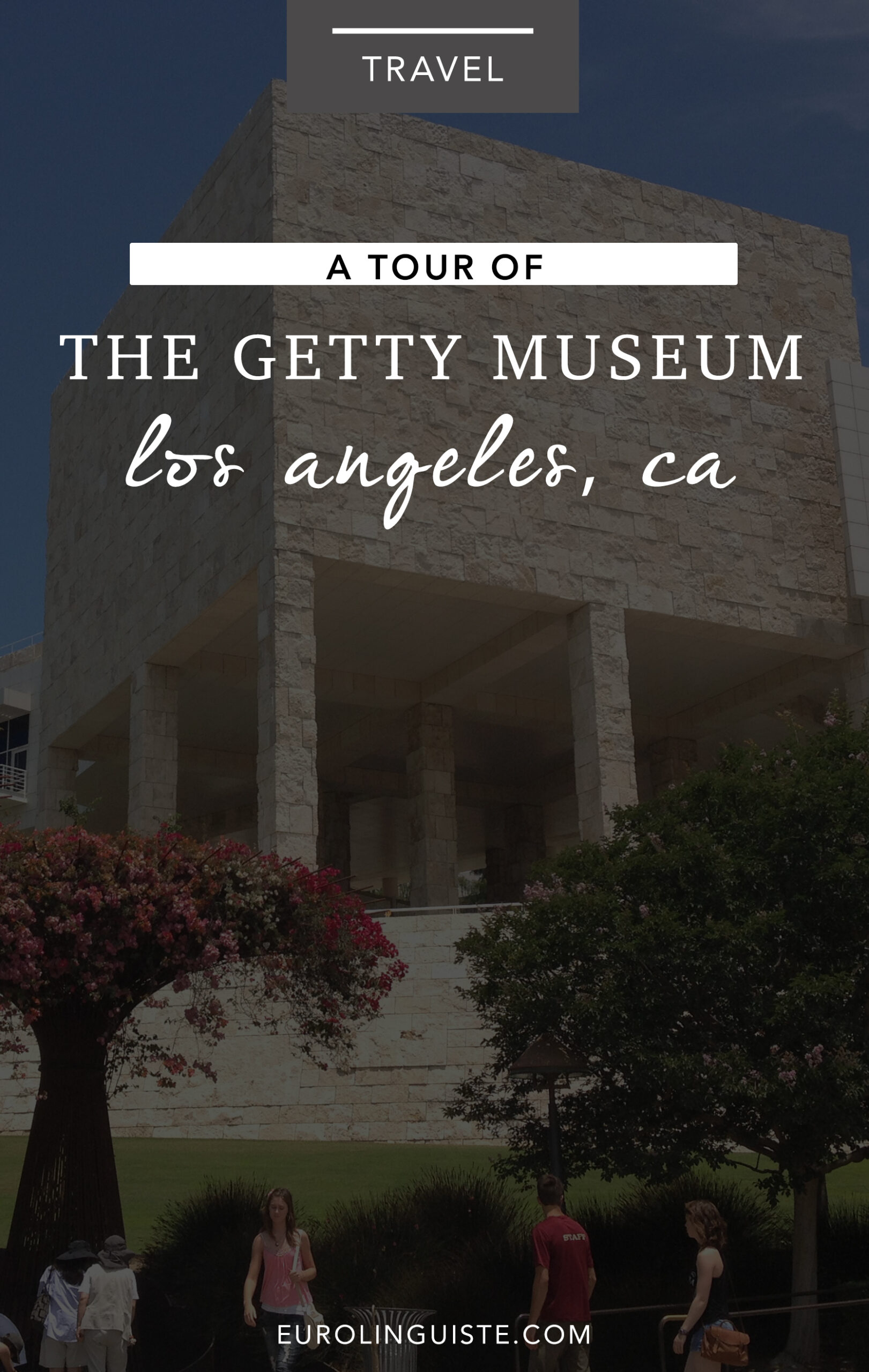 When I travel, I admit, I visit a lot of tourist attractions. Well, historical attractions. And while there's so much more to places than these sites, they are attractions for a reason.
My mistake, in my opinion, is not that I go to these places. It's that I often forget that I have a fair amount of them just outside my door. I don't have to go to an exotic new place to see amazing things.
I was reminded of this when a friend came to visit me from France. She had a list of locations, museums, and beaches she wanted to see. Some that I hadn't even heard of!
As a local, it's sometimes easy to miss what everyone else finds exciting about where you live because… you live there.
The Getty Museum
The Getty Museum in Los Angeles, however, was not one of those places. It was something that I had known about and had wanted to visit for quite some time. And a visit from a friend gave me the perfect opportunity to go.
Also known as the J. Paul Getty Museum, this villa style property is an art museum that features Western art from the Middle Ages to the present. It's second location, the Getty Malibu, displays works from ancient Rome, Greece and Eturia.
The "primary" Getty campus opened in 1997. Prior to that, the main location was the Getty Malibu museum. The new museum was designed by architect Richard Meier.
The displays are fascinating, and the campuses are equally works of art. Plus, the view of Los Angeles is breathtaking.
The Getty regularly hosts talks and lectures on a variety of topics. Additionally, they offer concerts and other programs.
J. Paul Getty Museum
1200 Getty Center Drive
Los Angeles, CA 90049
Admission: Free | Parking $15
Shannon Kennedy
My name is Shannon Kennedy and I'm the language lover, traveler, and foodie behind Eurolinguiste. I'm also the Resident Polyglot at Drops and the Head Coach of the Fluent in 3 Months Challenge.