Language Learning Reading Challenge 2022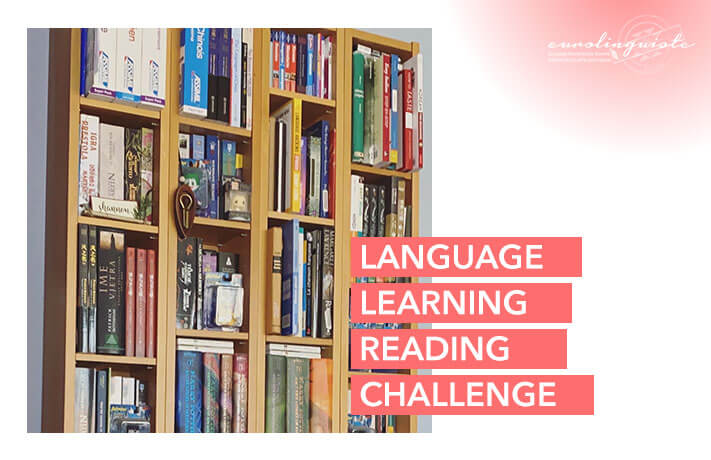 It's once again that time and the votes are in! The Language Learning Reading Challenge community submitted their requests for this year's challenge and here are the themes for the 2022 Language Reading Challenge.
What is the Language Learning Reading Challenge?
Visit the 2023 Challenge to learn more and discover the prompts for 2023.
The 2022 Language Learning Reading Challenge Prompts
Jan: Read a book written by an author from a country that speaks your target language (it doesn't need to be a memoir)
Feb: A book in your target language (reader's choice!)
Mar: A memoir from your target country
Apr: A book about a language or linguistics
May: A book set in the country of your target language
Jun: A book about someone who learns a language
Jul: Read something about a language you're not learning
Aug: A book about a minority language (thank you, Angela Quine, for this one!)
Sep: A children's book
Oct: A graphic novel or comic book
Nov: A magazine (print or digital)
Dec: A book written by a language blogger (like Benny's books, Olly's books, Kerstin's book, Lindsay's book, or even shameless plug: my book)
A Few Notes Regarding the Language Reading Challenge:
The challenge doesn't have to focus on one language, if you are studying multiple languages (or have an interest in languages you're not studying), feel free to go for books in or about those languages.
You are absolutely welcome to read books of any level. Graded readers, children's books, academic books, or any other genre are acceptable for the challenges that require you to read in your target language(s). And for topics that indicate you read a children's book, you can also explore YA (young adult).
You do not need to participate every month to be a part of this challenge. You can choose the months that align with your interests.
If you do not complete the book you take up in any one month of the challenge, that's okay! You can still join in the conversation and share some of what you've learned from the sections of the book you were able to get through.
Language Reading Challenge Rules:
Share your post discussing the book that you've read this month. Submissions unrelated to the theme or links to your homepage will be deleted. You can share in the comments or use the link below to join us on Facebook or Goodreads.
Follow the host: Shannon from Eurolinguiste.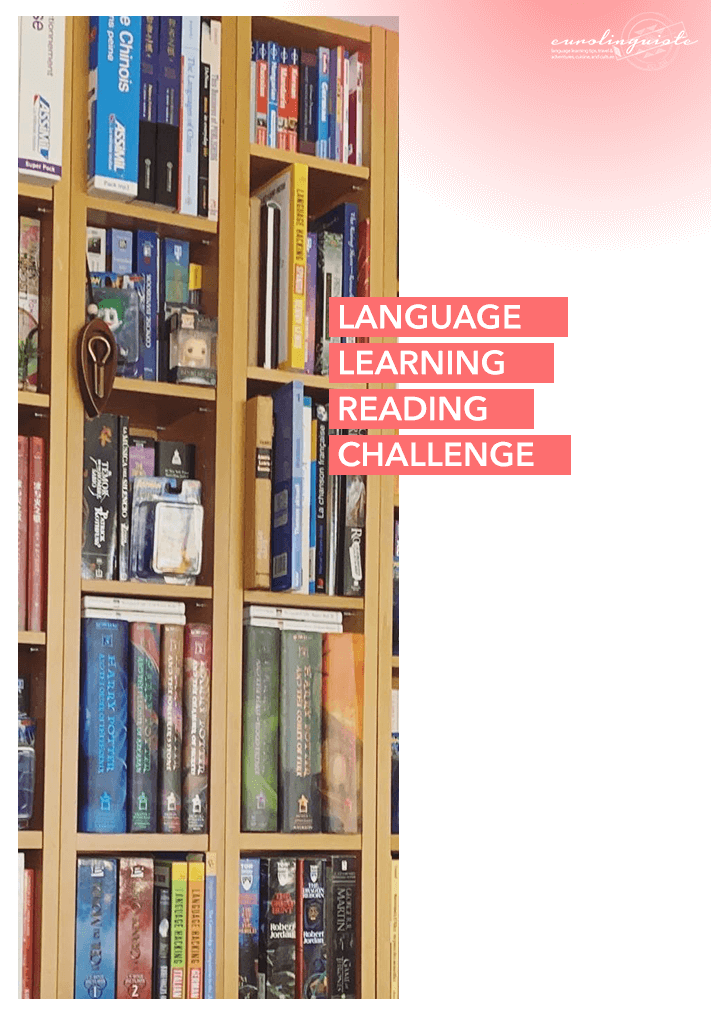 Shannon Kennedy
My name is Shannon Kennedy and I'm the language lover, traveler, and foodie behind Eurolinguiste. I'm also the Resident Polyglot at Drops and the Head Coach of the Fluent in 3 Months Challenge.