Snack-Sized Language Episode 10: How to Say Goodbye in Japanese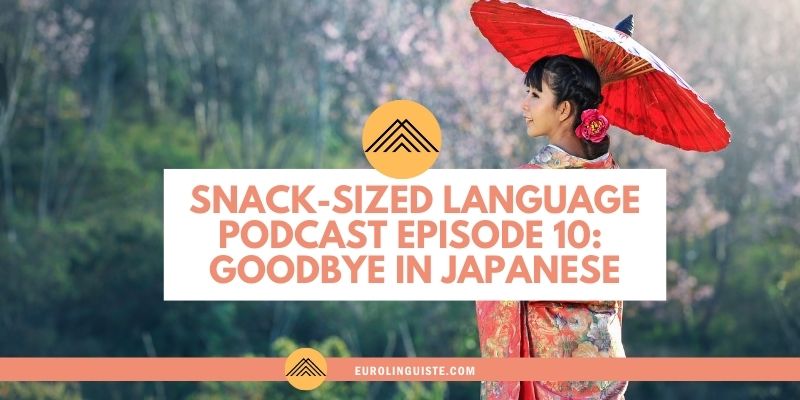 In this episode of the podcast, we focus on learning how to say goodbye to someone in Japanese and you'll learn the phrases for "goodbye," "see you later," and "see you tomorrow". Wondering how to how to say bye in Japanese? You'll learn how with these Japanese phrases in this week's snack-sized lesson.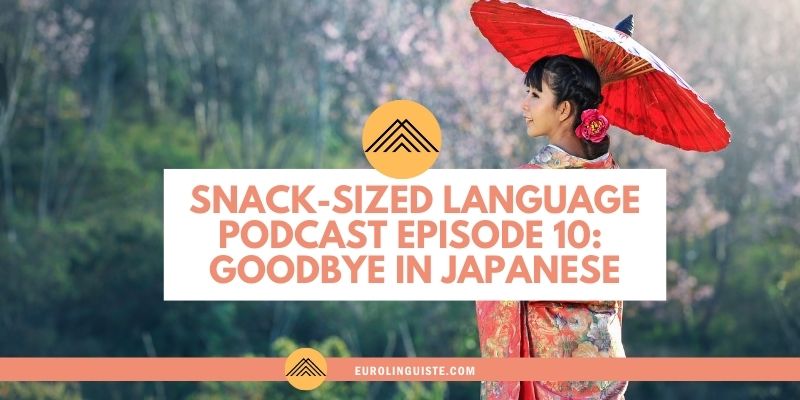 Listen on Apple | Spotify | YouTube | Google
Want to keep learning with us? Join Language Conqueror.
In This Lesson, You Learned:
"Goodbye" in Japanese – さようなら, sayounara
"See you later" in Japanese – じゃね, ja ne / じゃまた, ja mata / またね, mata ne
"See you tomorrow" in Japanese - また明日, mata ashita
Featured Trade Secret:
Something I've been thinking about a lot lately is about what to do when you're feeling burnt out or when you just don't have enough time. With all the changes that have happened lately, this has been music for me. I haven't had a single performance in over a year!
And so it's been hard to keep up with music regularly with all the other things I have to do. And I realized the same could be true for language.
So one of the things I did to create opportunities for me to work on music is sign up for a course. That way, I have deadlines, assignments, accountability, and a need to work on it daily. It was just about committing to something to give myself a reason to spend time with that. And if you're struggling to regularly study, this could be a great way for you to find a way to commit to your language.
Mentioned in this Episode:
We hope you enjoyed this episode of the podcast! Let us know what you think by leaving us a review. We appreciate your reviews because they let us know what you enjoy most about the podcast so we can keep doing more of it and it helps other learners like yourself find the podcast.
You can share your thoughts on the podcast at eurolinguiste.com/review
Shannon Kennedy
My name is Shannon Kennedy and I'm the language lover, traveler, and foodie behind Eurolinguiste. I'm also the Resident Polyglot at Drops and the Head Coach of the Fluent in 3 Months Challenge.