Language Learning On the Road | Keeping Up Your Studies While Traveling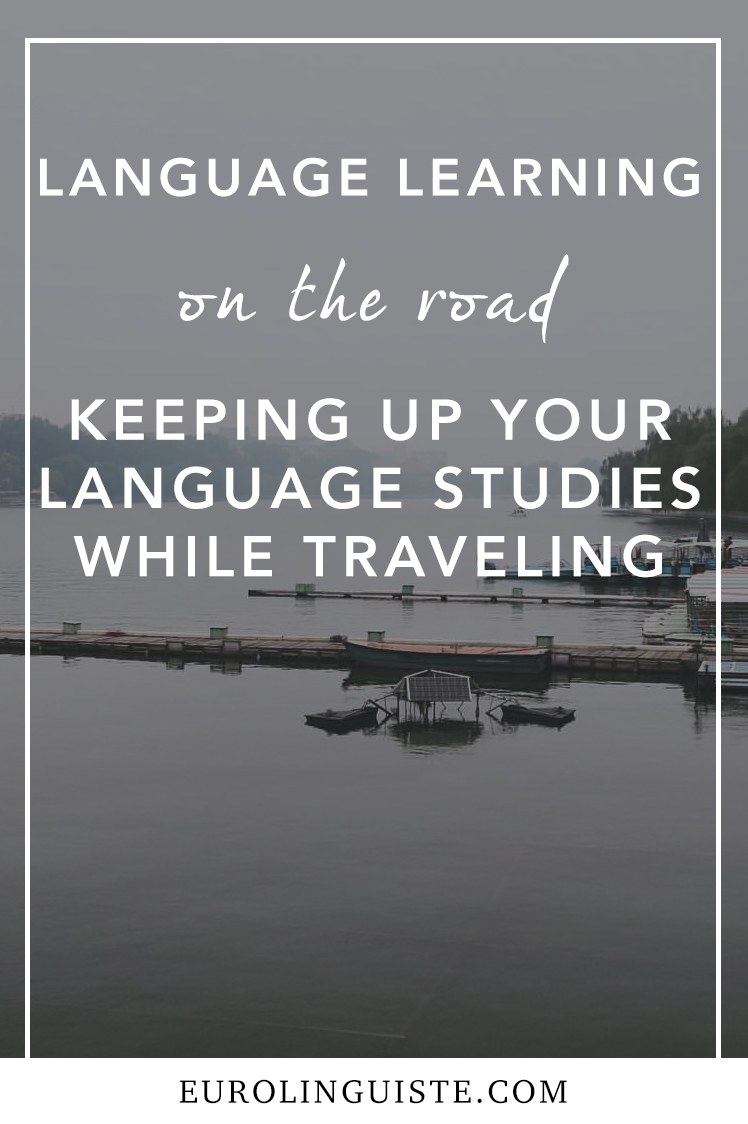 Love learning languages but your frequent travels always seem to get in the way?
I know how you feel.
When M and I were performing on cruises, I often find myself stuck. I didn't have access to the internet and suddenly missed out on being able to use a number of resources. Plus, I couldn't keep up my lessons with my tutors. I started out by stuffing my carry on full of course books and reading material, but I quickly grew tired of hauling it around. Besides, I already had so much with me that weighing my bags down with language books just feels like an unnecessary burden.
I needed to figure out a better solution. And thankfully, technology today gives you ample opportunity to do just that.
So how do you prepare for a trip where Internet access is spotty, if available, without lugging around a 60 pound carry on filled with language books?
With a little preparation.
Before you lose access to the internet, or before you have to pay overpriced fees to get online while abroad, gather a few tools to bring along with you.
Here are some of the tactics I use to continue learning languages whenever I'm on the road:
1. Purchase text material on Kindle and download it so that it's stored locally on my device
The Kindle store has a wonderful selection of both language course books and books in a variety of languages. I typically load one of each to my device each trip. This alone gives me plenty to work on.
It took me some time to get used to using course books on my Kindle, I'm a physical book lover at heart, but I've adapted and it's benefitted me as a learner. Especially since I no longer have to lug around an actual course book anymore.
2. Download podcasts to my device
On trips, it's a little bit harder for me to get in listening time. Most of the opportunities I have, I'm either fighting airplane noises, cruise ship engines or the sounds of a train. It's much easier for me to concentrate and focus with text material, but when opportunities to listen do pop up, I take them.
Sometimes it's a quiet moment at the hotel, or while I'm waiting in the lobby for the shuttle or a taxi. Other times, it's while I'm resting in my room after a long day of rehearsing or adventuring.
Regardless of what my travels look (or sound) like, yours may differ. You may have more chances than I to work on your listening. And in my opinion, it's always better to be over prepared than under.
3. Load my iTunes library with audio courses
I love, love, love Pimsleur. It's my favorite audio course. I almost always have at least a few lessons saved on my phone.
Again, like I said in the above point, I don't have a whole lot of time for listening, but I'd rather be ready than not.
4. Bring a small notebook along
I take notes by hand. It's a proven tactic for boosting your retention of material, and I just process what I'm learning better when I write with a good old-fashioned pen and notebook. I have large notebooks which function as my "home" for my notes, but when I travel, I bring something a little lighter along for the ride. This is also a great strategy for me because when I get home, it gives me the opportunity to distill my new notes into my "official" notebook and review the material.
See Also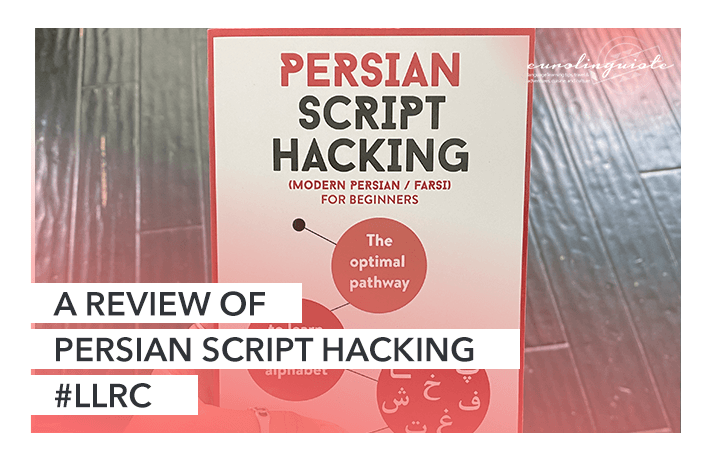 5. Download the Memrise decks I'm using to my phone
I only recently discovered this feature of the Memrise app, but it's become one of my preferred methods for vocabulary study on the go. If you download the decks you're studying, you can access your Memrise flashcards without an Internet connection. This was incredible when we were on our cruise because I was able to continue my vocabulary learning using my preferred method without worrying about whether or not my progress would be lost.
6. Bring along a phrasebook
Phrasebooks are so handy. They're small in size, light, and fit nicely into your carry on. I have a few different phrasebooks I enjoy using, and you'll almost always find me with one on hand whenever I'm on the road.
7. Use the language if I happen to meet any native speakers
The great thing about travel (other than the food of course – ha), is that you have the chance to meet a lot of incredible people. And some of those people might even speak the language(s) that you're learning. So get out there – meet new people and get to know them. Who knows? You may find a fun exchange partner or forever friend.
I know that I've met my fair share of wonderful people in my travels and I can only wish the same incredible opportunity for you.
8. When all else fails, bring the Internet with you
There are a few different ways you can stay connected while traveling including Google Project Fi, local SIM cards, Tep or Roamingman among them. The prices and accessibility vary, so it's worth looking at the product/plan you're considering in advance to see if they'll work at your destination.
I'll turn it over to you.
How do you maintain your language studies while you're traveling?
I'd love to hear about some of the tactics you've employed while out on the road. Please leave me a note in the comments!
Shannon Kennedy
My name is Shannon Kennedy and I'm the language lover, traveler, and foodie behind Eurolinguiste. I'm also the Resident Polyglot at Drops and the Head Coach of the Fluent in 3 Months Challenge.