Join the Language Learning Community at Women in Language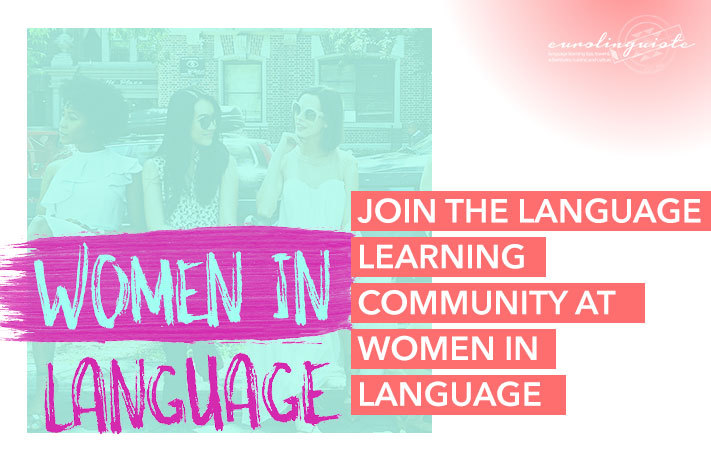 Language learning can be lonely.
There's a lot of work you do on your own even if you regularly meet with a language tutor or exchange partner.
And finding other people who share your passion and enthusiasm for learning new languages? Not always easy.
Next week, Lindsay Williams, Kerstin Cable, and I are hosting Women in Language for the third time. It's an event we put together to champion, celebrate, and amplify women's voices in the language field.
It's four days of inspiring talks, panels, chat, and this year, we're even adding two language exchange sessions.
And now, more than ever given our current global situation, finding places where we can reach out, connect, and learn is more important than ever.
Get your ticket to Women in Language 2020. (Sept 17-20, 2020)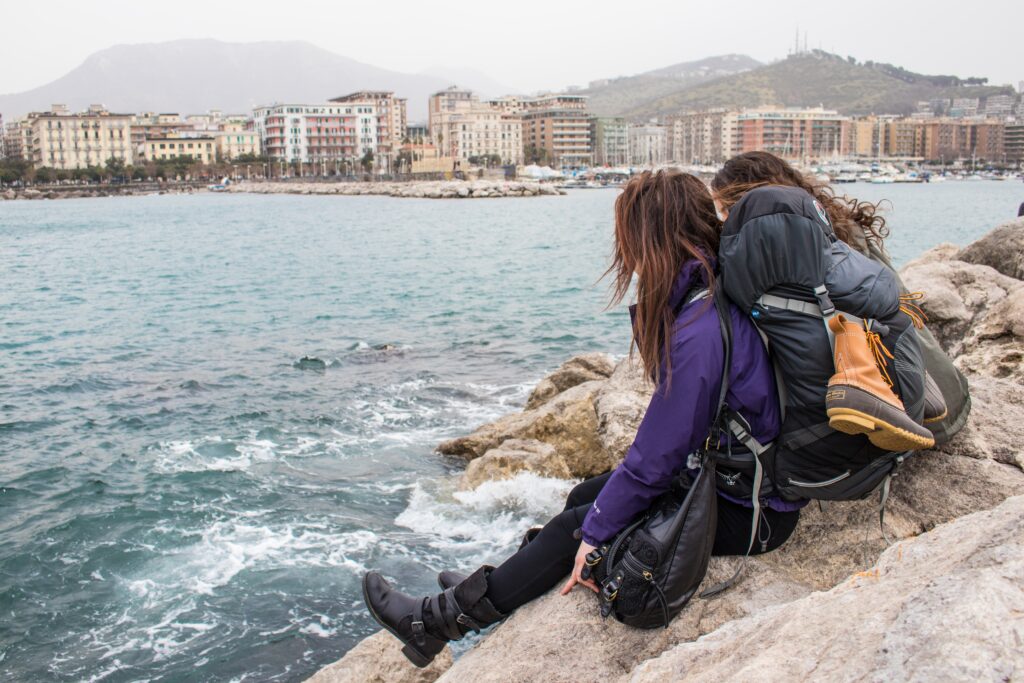 Why Women in Language
Many online conferences call for papers. That means that those who submit papers and present at these events are people who have the confidence and experience to submit proposals. Not always, but in a significant number of cases.
But what about those who may be intimidated by the thought of submitting a proposal? Or are afraid of being rejected? Or don't have the means or ability to travel to an event?
They often end up not having the opportunity to share their stories, their research or their voices at these events.
And that's why Lindsay, Kerstin and I created Women in Language. To provide a platform where these lesser heard voices can be heard.
Rather than call for papers, we brainstorm throughout the year and ask for recommendations from our event attendees. We keep a running list and when we start putting Women in Language together, reach out to potential speakers.
This means we're able to invite speakers you wouldn't usually hear from, putting together a program of experts, researchers, learners, educators, and enthusiasts packed with new perspectives and voices.
This year, we have more than 30 speakers across four tracks:
Language Mastery
Dream Teams
Living and Working in Languages
All the Language Feels (psychology-related topics)
Get your ticket to Women in Language 2020. (Sept 17-20, 2020)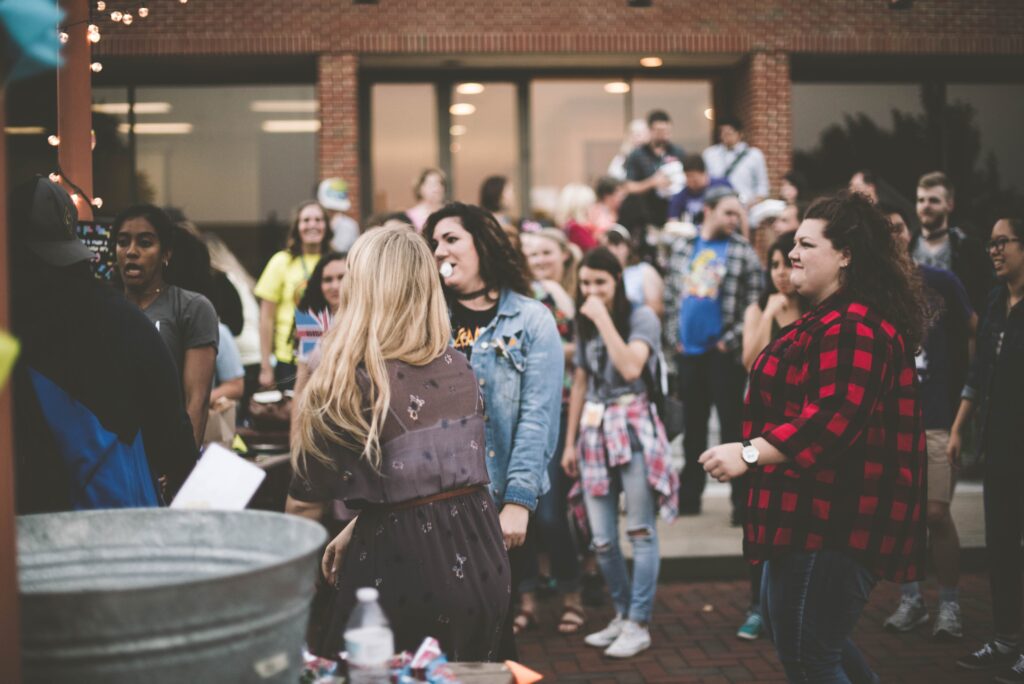 Why Should You Attend Women in Language?
1 It's open to everyone
The "women" in Women in Language refers to the speakers and organizers. Everyone is invited to join us at the event. Regardless of how you identify, you're welcome at Women in Language and we'd love for you to join us for four incredible days of learning.
And because the event is open to everyone, a lot of interesting conversations happen in the chat! It's an exciting opportunity to connect and learn!
2 You'll meet amazing people
One of the things we love about Women in Language is the community. Year after year the event Facebook group and live chats are filled with positive, uplifting, and encouraging conversations. New friendships are formed, language exchange partners are met, and new collaborations are set up.
3 You'll learn loads about languages
Over the four days, we have two panels and numerous talks. Can't make one of the talks at the time it's happening live? No problem! When you get a ticket to Women in Language, you get access to the event indefinitely and all the talks are recorded. That means, you can always watch the talks when you're able.
4 There's a chance to win language prizes
With the purchase of your ticket to Women in Language, you're automatically entered into a raffle, getting the chance to win one of three prize packages. This year, we have donations from LingQ, Fluent in 3 Months, Drops, and more. Each of the prizes include hundreds of dollars of language products.
5 You can attend from anywhere in the world
Women in Language is an online event. That means you can attend from anywhere in the world if you have internet access. You can join us from home, on the beach, or from the patio of your favorite café (just be sure you practice safe social distancing!).
6 You can practice your languages
During the event, we're hosting two Speak Easy sessions. This is something Lindsay, Kerstin, and I took from something else we ran together (Language League). And basically, it's an online language exchange/meet-up. You'll join potentially hundreds of other learners and get put into a group organized by the language you want to practice and have an hour to chat away in your languages!
7 You can nominate speakers you want to hear from in the future
At the end of each event, we ask attendees to nominate speakers they'd like to hear from for future Women in Language events. So if there's a female speaker you'd love to hear from, you can let us know and there's a good chance we'll invite them to a future Women in Language.
8 You get the chance to ask language experts your questions live
At the end of each talk, we hold a Q&A session with the speaker. You'll be able to ask questions in the chat and Lindsay, Kerstin and I will share them with our speakers. So if you have anything you've been itching to know or ask, Women in Language gives you the chance to do just that!
9 You're supporting Girl Up
Each year, Women in Language donates 10% of profits to a charity. This year, we're donating to Girl Up, an organization that works to improve girls' rights and provide opportunities for girls to become future leaders.
Ready to join us? Get your ticket to Women in Language 2020.
The Details About Women in Language
Tickets to Women in Language are $29 for the four day event.
It's happening live September 17-20, 2020.
But if you're unable to attend it live, you can still watch the recordings of the talks if you purchase your ticket before September 20th. When you get a ticket, you have indefinite access to the event. That means you can join us live, watch the recordings at a later time, or even do both!
Tickets are only on sale until the last day of the event, so don't miss out on joining us!
Get your ticket to Women in Language 2020. (Sept 17-20, 2020)
Have questions? Let me know in the comments!
Shannon Kennedy
My name is Shannon Kennedy and I'm the language lover, traveler, and foodie behind Eurolinguiste. I'm also the Resident Polyglot at Drops and the Head Coach of the Fluent in 3 Months Challenge.