A Review of the RFID Travel Stash from Lewis N. Clark and LCI Brands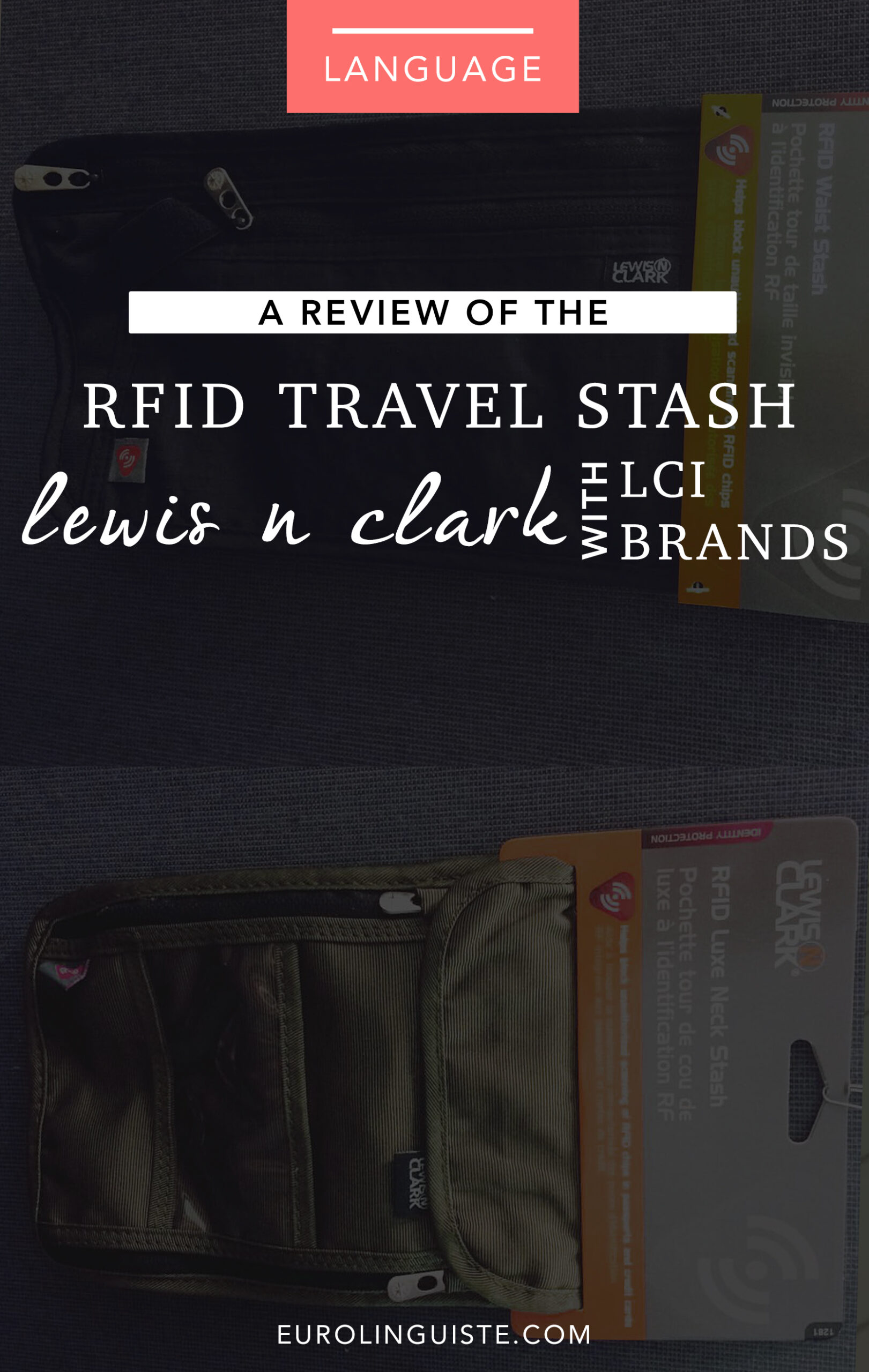 Nearly every traveler has had an experience (or a near experience) with a pickpocket or two while out and about on their adventures. While I've never personally had anything stolen (thankfully), I have had my fair share of close encounters, and they were enough to make me think twice about how I carry my valuables around with me.
For my recent trip to China, I wanted to feel secure as I moved through Beijing – especially when visiting certain sites like the Forbidden City require you to present your passport – so I brought along my RFID-Blocking Luxe Neck Stash from LCI Brands and Lewis N. Clark. Since, I've also picked up their RFID-Blocking Waist Stash and I'd like to share my thoughts on the two.
RFID-Blocking Luxe Neck Stash
The RFID-Blocking Luxe Neck Stash has two zippered and two sleeved compartments with an additional mesh pocket and velcro attachment included as a part of the larger sleeved compartment. One of the sleeved compartments is a clear ID window. The neck strap is adjustable and the pockets measure 8 in. high and 5.5 in. across and weighs 5.5 oz.
The fabric is made using TravelDry® to help with body moisture and to resist shrinking, odors, and mildew. It is available in either a beige/creme color or green. It can be worn either over or under clothing.
Things That I Liked
The number of pockets in the neck stash // The neck stash has a nice combination of pockets so that you can store your things in different places.
The zippers // The zippers on the neck stash, when fully closed, are actually covered partly by fabric which makes it more difficult for someone trying to get into your stash quickly. The fabric doesn't impede your ability to get in and out of the pockets at all, but it would make it harder for someone trying to grab one of the zippers quickly.
Where the neck stash hung against my body // The stash hung right over my stomach, below my chest, so I liked how it was kind of out of reach for anyone else but me.
The color // Okay, I know this isn't the most important feature, but I like green. Plus it's different than the usual black, brown or white. It's just a good looking product which wins it a few points with me.
Things That I Thought Could Be Better
The string worn around the neck could easily be cut if noticed by someone with the intent to steal your things // The string used for the neck stash is about the same thickness as the string on the hood of a sweater, so it would be easy for someone to cut. I know it would make the stash a bit heaver, but a thin woven metal string hidden within the string would make the stash a little more secure.
RFID-Blocking Waist Stash
The RFID-Blocking Waist Stash has two zippered compartments with a few additional mesh pockets included within the larger zippered compartment. The straps for the waist adjust to up to 50 in. and the pockets measure 5 in. high and 10 in. across and weighs 2 oz.
The fabric is made using TravelDry® to help with body moisture and to resist shrinking, odors, and mildew. It is available in either a beige/creme color or black.
Things That I Liked
The elastic band // I really liked that the waist stash had an elastic, adjustable band because it allowed me to fit the stash around my waist where it was comfortable for me.
The size // While I love the neck stash for it's number of pockets, I loved the waist stash for it's compact size. The waist stash is nice and thin so it doesn't feel too bulky around your waist.
Things That I Thought Could Be Better
How the waist stash looked under my shirts // The style of clothes that I wear made the waist stash far more prominent underneath my clothing than the neck stash and since part of the waist stash's purpose is to hide your valuables, I felt like this particular product wasn't a good fit for me. There were other days, however, where it was perfectly masked by a sweater or a jacket, but it was visible under a t-shirt/tank top.
Not super practical if you're wearing a dress // This definitely isn't something that a lot of people have to worry about, but if you do like wearing dresses when you travel, the neck stash might be a better option for you (since you can more appropriately access it when needed).
Conclusion
When it comes to protecting your things while traveling, function wins out over form. Neither of the stashes looked great under any form fitting clothes, but I felt a lot more secure with my money and passport pressed against my body under my shirt than I did with them in a purse on my arm or in my lap. I'll definitely continue to use them.
I like that both include an RFID-Blocker. That way I'm protected against both digital and physical pickpockets, especially now that passports and most credit cards include RFID. The added security made me feel a little better as I traveled.
As for whether I liked the neck stash or the waist stash better?
Personally, I preferred then neck stash because of where it hung on my body (it didn't peek out under my shirt like the waist stash). The waist stash was a little easier to use discretely (you could almost make it look like you were pulling something from a front pocket) than the neck stash (there was no hiding it was there once you pulled it from the top of your shirt to retrieve something), but I thought the placement of the neck stash against my body still made it a little more secure. I also liked how much more I could comfortable fit in the neck stash over the waist stash.
What about you? What are some of the things you do or use to feel safer on your travels? I'd love to hear about them in the comments!
Shannon Kennedy
My name is Shannon Kennedy and I'm the language lover, traveler, and foodie behind Eurolinguiste. I'm also the Resident Polyglot at Drops and the Head Coach of the Fluent in 3 Months Challenge.